YV5EPM
Lookups: 1976
| Bureau | Direct | LoTW | eQSL
Name:
EFRAIN (FRAN) PESTANA
QTH:
CARACAS
Country:
Venezuela
Grid:
FK60OM
Web:
Email:
yv5epm@gmail.com
EFRAIN PESTANA
PO Box 66710
CARACAS C.P. 1061
Venezuela
Licensed since:
Hidden
Born:
1975
ALL cards I receive will be answered sure!!!!(100%) Direct or Buro
I REALLY LIKE PAPER QSLs, I collect QSL cards, including SWL, so, please send me your QSL via DIRECT or BURO, I will send mine in the same way.
QSL INFORMATION:
For

Direct please enclose SAE + 2 Green Stamps or 1 IRC. You can use OQRS (2 USD)
Buro

=

Buro,

or you can use OQRS
I upload my log to

LoTW

and

eQSL

each 2 weeks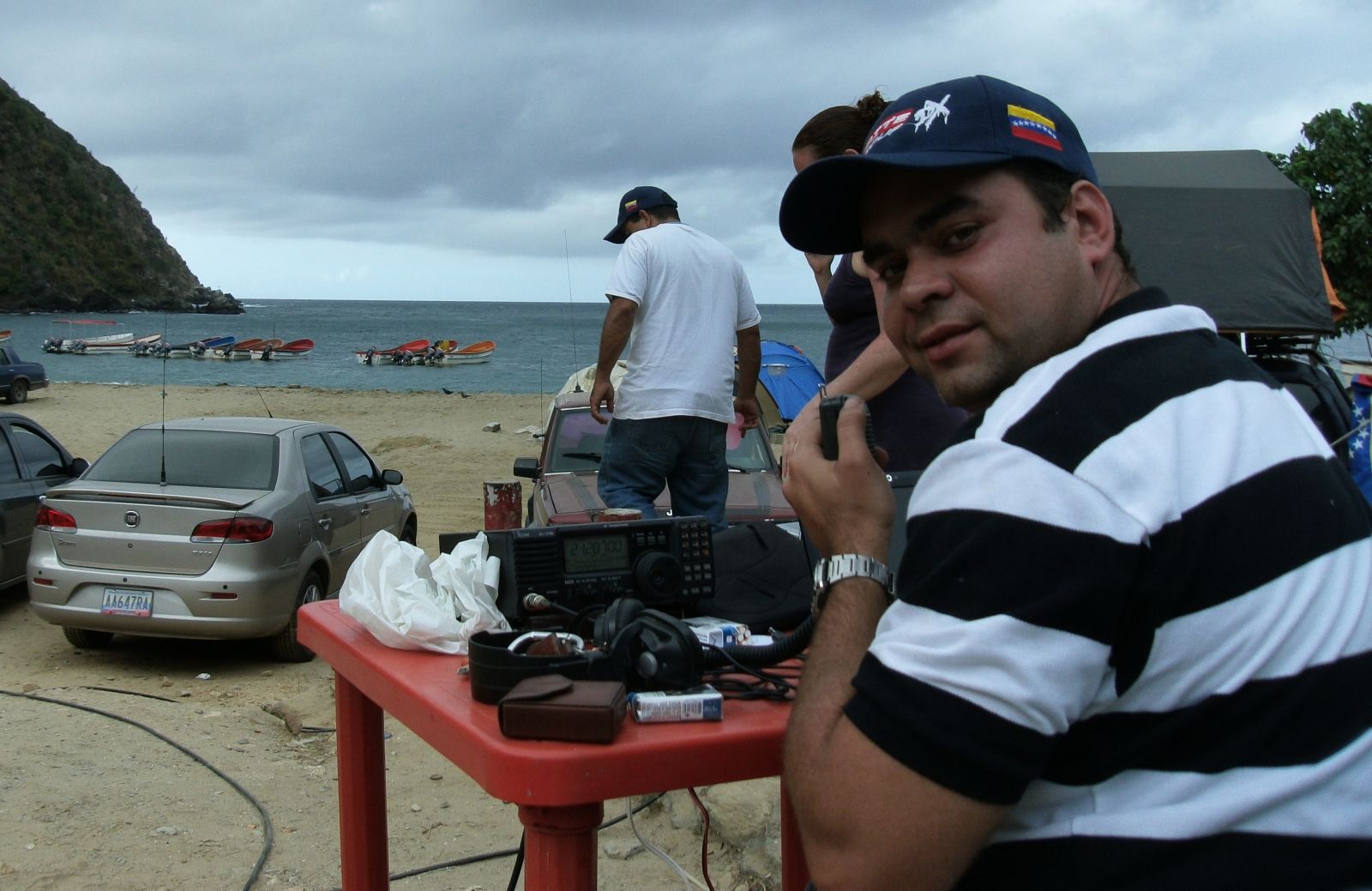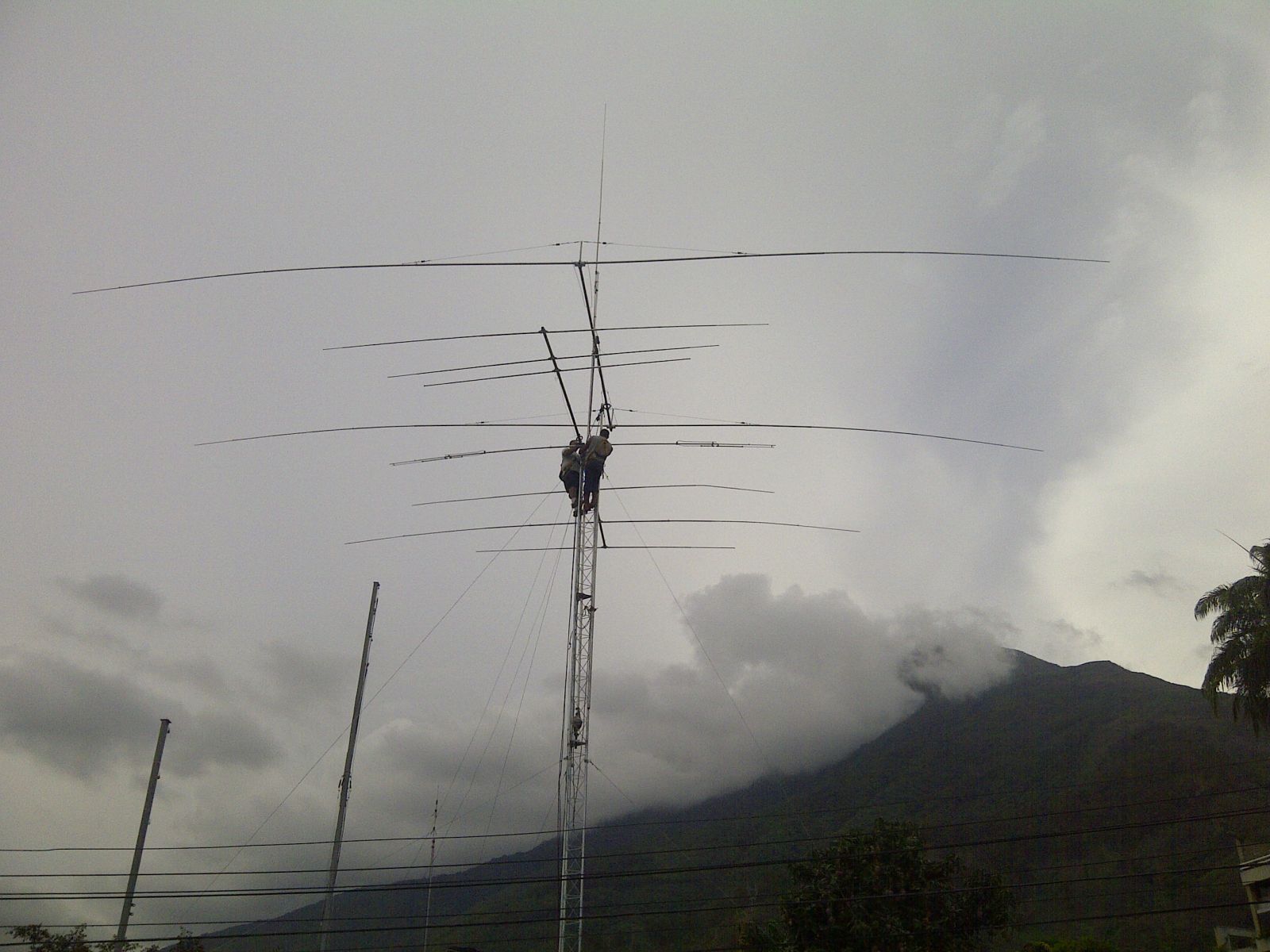 ANTENNAS:
Yagi 2 elements full size (19,6 mts each element) monoband for 40 mts (homemade

YV5APF

)

Yagi 7 elements (8,9 mts boom) for 10, 15 and 20 mts (homemade

YV5APF

)

Antron 99, vertical antenna for 10, 12 and 17 mts.
| Source | Activity | Date time |
| --- | --- | --- |
| DXC | DX de KC2WUF: 7229.0 YV5EPM 2346Z | 2015-03-29 23:46:00 |
| DXC | DX de YY5SSG: 7185.5 YV5EPM cq cq cq ((No Takers)) Contest | 2015-03-29 09:51:00 |
| DXC | DX de K3TN: 7185.4 YV5EPM 0903Z | 2015-03-29 09:03:00 |
| DXC | DX de N9KNP: 7185.5 YV5EPM 0816Z | 2015-03-29 08:16:00 |
| DXC | DX de N9BC: 7166.4 YV5EPM CQ WPX 0718Z | 2015-03-29 07:18:00 |
| DXC | DX de KY6LA: 7224.8 YV5EPM 0655Z | 2015-03-29 06:55:00 |
| DXC | DX de KE6K: 7225.0 YV5EPM 0629Z | 2015-03-29 06:29:00 |
| DXC | DX de KF5HIQ: 7224.9 YV5EPM GL FRAN 0613Z | 2015-03-29 06:13:00 |
| DXC | DX de K0JPL: 7225.0 YV5EPM 0541Z | 2015-03-29 05:41:00 |
| DXC | DX de SV3ICL: 7225.0 YV5EPM 73 0519Z | 2015-03-29 05:19:00 |
| DXC | DX de EW8OW: 7058.8 YV5EPM LSB 0259Z | 2015-03-29 02:59:00 |
| DXC | DX de YV5EPM: 14209.7 YV4NN CONTEST 1829Z | 2015-03-28 18:29:00 |
| DXC | DX de KN5TX: 7177.0 YV5EPM CQ WPX Contest LSB 0803Z | 2015-03-28 08:03:00 |
| DXC | DX de VE4EA: 7176.0 YV5EPM LSB 0743Z | 2015-03-28 07:43:00 |
| DXC | DX de WB5EIN: 7175.9 YV5EPM WPX LSB 0712Z | 2015-03-28 07:12:00 |
| DXC | DX de VE7FO: 7119.0 YV5EPM 0613Z | 2015-03-28 06:13:00 |
| DXC | DX de CA4OMT: 7119.5 YV5EPM good contest 73!! 0505Z | 2015-03-28 05:05:00 |
| DXC | DX de RM3DA: 7119.4 YV5EPM LSB 0446Z | 2015-03-28 04:46:00 |
| DXC | DX de DF7KB: 7117.0 YV5EPM 0322Z | 2015-03-28 03:22:00 |
| DXC | DX de CT7ABP: 7115.0 YV5EPM LSB 0225Z | 2015-03-28 02:25:00 |
| DXC | DX de PD5JVD: 14243.0 YV5EPM tnx 59 2207Z | 2015-03-27 22:07:00 |
| DXC | DX de VE2BBB: 14243.0 YV5EPM 73 2201Z | 2015-03-27 22:01:00 |
| DXC | DX de SQ8MXL: 14243.0 YV5EPM 5.9 Peter 2159Z | 2015-03-27 21:59:00 |
| DXC | DX de PD0DCH: 14243.0 YV5EPM 5/9 2158Z | 2015-03-27 21:58:00 |
| DXC | DX de IK7GUW: 14243.0 YV5EPM 2153Z | 2015-03-27 21:53:00 |
| DXC | DX de IZ2ZSH: 14243.0 YV5EPM Cq dx caracas 2149Z | 2015-03-27 21:49:00 |
| DXC | DX de IZ0VJK: 14243.0 YV5EPM 2140Z | 2015-03-27 21:40:00 |
| DXC | DX de 9K2MB: 14243.0 YV5EPM 59+ in Wafra great signal 2137Z | 2015-03-27 21:37:00 |
| DXC | DX de HA1BL: 14243.0 YV5EPM 59 2136Z | 2015-03-27 21:36:00 |
| DXC | DX de SP3NNP: 14243.0 YV5EPM Tnx QSO! cq dx.. 2132Z | 2015-03-27 21:32:00 |
| DXC | DX de YV5EPM: 14215.0 UN2E 0343Z | 2015-03-27 03:43:00 |
| DXC | DX de IZ8STO: 7145.0 YV5EPM THANKS 2348Z | 2015-03-26 23:48:00 |
| DXC | DX de VE2PIB: 7145.0 YV5EPM 2343Z | 2015-03-26 23:43:00 |
| DXC | DX de G1TDN: 7145.0 YV5EPM CARACUS VENEZUELA TX-FRAN 73 234 | 2015-03-26 23:42:00 |
| DXC | DX de IZ7RJT: 7145.0 YV5EPM 2341Z | 2015-03-26 23:41:00 |
| DXC | DX de EA7JBD: 7145.0 YV5EPM TKS FRAN 2339Z | 2015-03-26 23:39:00 |
| DXC | DX de CT1BXT: 7145.0 YV5EPM 2322Z | 2015-03-26 23:22:00 |
| DXC | DX de GW6LHF: 7146.0 YV5EPM 2300Z | 2015-03-26 23:00:00 |
| DXC | DX de DL7NN: 7146.0 YV5EPM Strong! 2257Z | 2015-03-26 22:57:00 |
| DXC | DX de KR3NO: 7166.0 YV5EPM S9 +10 0410Z | 2015-03-26 04:10:00 |
| DXC | DX de LZ3FM: 7166.0 YV5EPM TNX 0405Z | 2015-03-26 04:05:00 |
| DXC | DX de UY7VV: 7166.0 YV5EPM tnx QSO 0351Z | 2015-03-26 03:51:00 |
| DXC | DX de HI8PLE: 7166.1 YV5EPM 0344Z | 2015-03-26 03:44:00 |
| DXC | DX de PT7WM: 14240.0 YV5EPM 59 plus 2235Z | 2015-03-25 22:35:00 |
| DXC | DX de YV4KW: 14257.0 YV5EPM LOTW confirm, Venezuela CQ 2202Z | 2015-03-25 22:02:00 |
| DXC | DX de G1TDN: 14257.0 YV5EPM CARACAS VENEZUELA TX-73 FRAN 2 | 2015-03-25 21:58:00 |
| DXC | DX de ON3EI: 14257.0 YV5EPM TNX 73 / 88 ELSIE 2156Z | 2015-03-25 21:56:00 |
| DXC | DX de M6ETL: 14257.0 YV5EPM tnx 59 2151Z | 2015-03-25 21:51:00 |
| DXC | DX de KD8NCP: 14243.0 YV5EPM 59+20 in Ohio Thanks Fran 0114Z | 2015-03-20 01:14:00 |
| DXC | DX de NY0P: 14243.0 YV5EPM 0113Z | 2015-03-20 01:13:00 |