Website is running in some kind of save mode. More information in
News section
. If you find something that does not work
let me know
, please.
IW5CSJ
Lookups: 2749
| Bureau | Direct | LoTW | eQSL
Hidden
Hidden
Hidden
Italy
QSL via:
eQsl, Lotw, or Direct
Hi, nice to meet you.
My name is Roberto and radio is my hobby since 1970 (Swl and Cb).
Radio has always been dream, poetry for me, a way to fly high with imagination,
and for this reason I became Radio Amateur in 1991.
I'm member of A.R.I. (Associazione Radioamatori Italiani).
I work in the main hospital of Firenze; I'm married and have 2 sons.
Others hobbies and interests: Computer, Astronomy, Photography.
73 and good dx !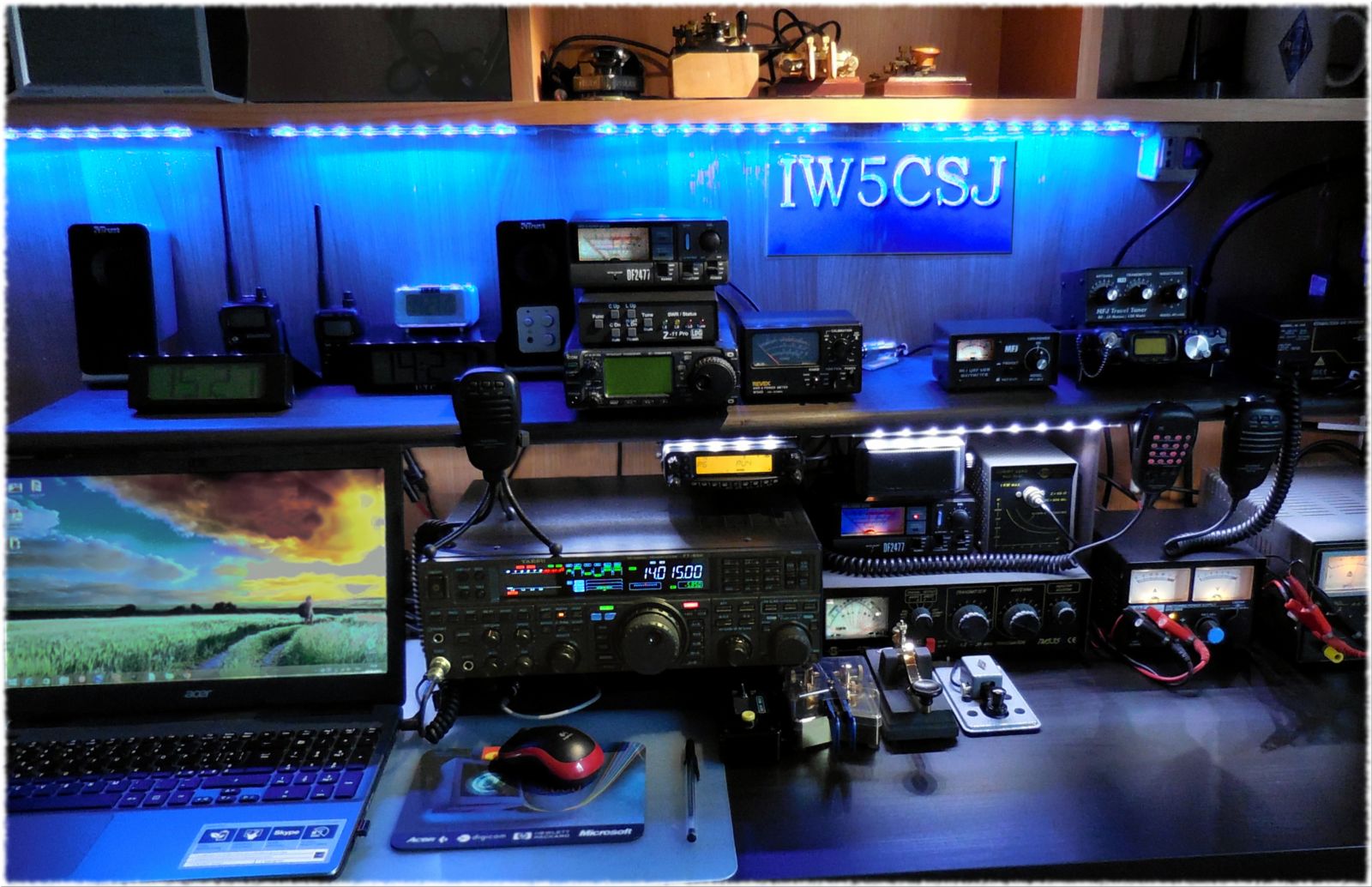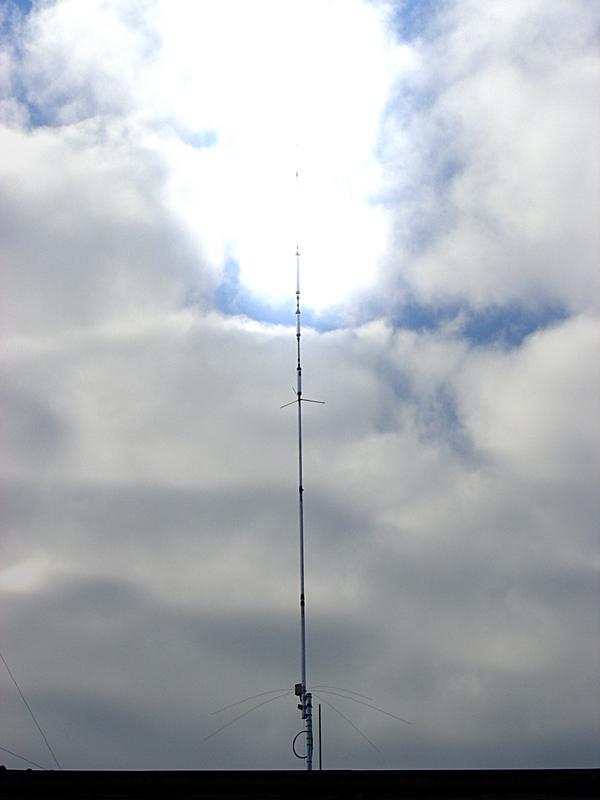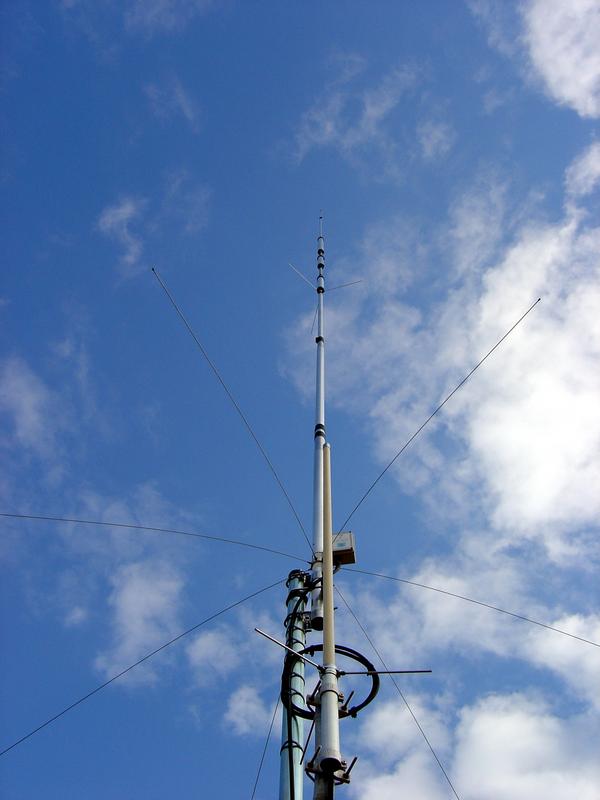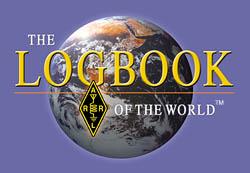 ---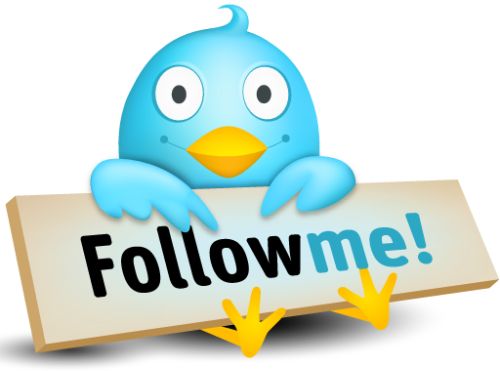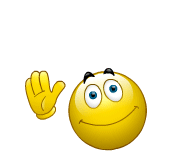 | Source | Activity | Date time |
| --- | --- | --- |
| RBN | DX de DF7GB-#: 18070.0 IW5CSJ CW 44 dB 21 WPM CQ 1011Z | 2015-02-28 10:11:53 |
| RBN | DX de HA6PX-#: 10106.0 IW5CSJ CW 21 dB 29 WPM CQ 1154Z | 2015-02-13 11:54:02 |
| RBN | DX de F6IIT-#: 10106.1 IW5CSJ CW 20 dB 29 WPM CQ 1154Z | 2015-02-13 11:54:01 |
| RBN | DX de F5RRS-#: 10106.1 IW5CSJ CW 19 dB 29 WPM CQ 1154Z | 2015-02-13 11:54:01 |
| RBN | DX de GW8IZR-#: 10106.0 IW5CSJ CW 22 dB 29 WPM CQ 1154Z | 2015-02-13 11:54:00 |
| RBN | DX de DQ8Z-#: 10106.0 IW5CSJ CW 26 dB 30 WPM CQ 1153Z | 2015-02-13 11:53:59 |
| RBN | DX de ON5KQ-#: 10106.0 IW5CSJ CW 30 dB 29 WPM CQ 1153Z | 2015-02-13 11:53:59 |
| RBN | DX de DK9IP-#: 10106.0 IW5CSJ CW 24 dB 29 WPM CQ 1153Z | 2015-02-13 11:53:54 |
| RBN | DX de HA6M-#: 10106.0 IW5CSJ CW 20 dB 29 WPM CQ 1153Z | 2015-02-13 11:53:53 |
| RBN | DX de IK3STG-#: 10106.0 IW5CSJ CW 21 dB 29 WPM CQ 1153Z | 2015-02-13 11:53:53 |
| RBN | DX de HA1VHF-#: 10106.0 IW5CSJ CW 22 dB 29 WPM CQ 1153Z | 2015-02-13 11:53:51 |
| RBN | DX de DF7GB-#: 10106.0 IW5CSJ CW 40 dB 30 WPM CQ 1153Z | 2015-02-13 11:53:49 |
| RBN | DX de DF4UE-#: 10106.0 IW5CSJ CW 25 dB 29 WPM CQ 1153Z | 2015-02-13 11:53:49 |
| RBN | DX de DK0TE-#: 10106.0 IW5CSJ CW 7 dB 29 WPM CQ 1153Z | 2015-02-13 11:53:47 |
| RBN | DX de DL9GTB-#: 10106.0 IW5CSJ CW 24 dB 29 WPM CQ 1153Z | 2015-02-13 11:53:46 |
| RBN | DX de DF7GB-#: 14053.0 IW5CSJ CW 27 dB 25 WPM CQ 1057Z | 2015-02-10 10:57:30 |
| RBN | DX de F6IIT-#: 14053.1 IW5CSJ CW 19 dB 25 WPM CQ 1057Z | 2015-02-10 10:57:27 |
| RBN | DX de HA6M-#: 14053.0 IW5CSJ CW 2 dB 26 WPM CQ 1057Z | 2015-02-10 10:57:26 |
| RBN | DX de VE2WU-#: 14053.0 IW5CSJ CW 13 dB 25 WPM CQ 1057Z | 2015-02-10 10:57:25 |
| RBN | DX de ON5KQ-#: 14053.0 IW5CSJ CW 24 dB 25 WPM CQ 1057Z | 2015-02-10 10:57:24 |
| RBN | DX de HA6PX-#: 14053.0 IW5CSJ CW 15 dB 25 WPM CQ 1057Z | 2015-02-10 10:57:19 |
| RBN | DX de DL9GTB-#: 14053.0 IW5CSJ CW 12 dB 25 WPM CQ 1057Z | 2015-02-10 10:57:16 |
| RBN | DX de F5MUX-#: 14053.2 IW5CSJ CW 19 dB 25 WPM CQ 1057Z | 2015-02-10 10:57:15 |
| RBN | DX de OL5Q-#: 14053.0 IW5CSJ CW 8 dB 25 WPM CQ 1057Z | 2015-02-10 10:57:15 |
| RBN | DX de DQ8Z-#: 14053.0 IW5CSJ CW 19 dB 25 WPM CQ 1057Z | 2015-02-10 10:57:15 |
| RBN | DX de SE0X-#: 14053.0 IW5CSJ CW 14 dB 25 WPM CQ 1057Z | 2015-02-10 10:57:14 |
| RBN | DX de OH6BG-#: 14053.1 IW5CSJ CW 14 dB 25 WPM CQ 1057Z | 2015-02-10 10:57:12 |
| RBN | DX de DL1EMY-#: 14053.0 IW5CSJ CW 23 dB 25 WPM CQ 1057Z | 2015-02-10 10:57:11 |
| RBN | DX de G0TTV-#: 14052.0 IW5CSJ CW 16 dB 24 WPM CQ 1052Z | 2015-02-10 10:52:02 |
| RBN | DX de HA6PX-#: 14052.0 IW5CSJ CW 26 dB 24 WPM CQ 1051Z | 2015-02-10 10:51:58 |
| RBN | DX de DQ8Z-#: 14052.0 IW5CSJ CW 29 dB 24 WPM CQ 1051Z | 2015-02-10 10:51:55 |
| RBN | DX de OL5Q-#: 14052.0 IW5CSJ CW 17 dB 25 WPM CQ 1051Z | 2015-02-10 10:51:55 |
| RBN | DX de F5MUX-#: 14052.2 IW5CSJ CW 25 dB 24 WPM CQ 1051Z | 2015-02-10 10:51:55 |
| RBN | DX de US0KW-#: 14052.0 IW5CSJ CW 20 dB 24 WPM CQ 1051Z | 2015-02-10 10:51:54 |
| RBN | DX de SE0X-#: 14052.0 IW5CSJ CW 23 dB 25 WPM CQ 1051Z | 2015-02-10 10:51:54 |
| RBN | DX de OH6BG-#: 14052.1 IW5CSJ CW 19 dB 24 WPM CQ 1051Z | 2015-02-10 10:51:51 |
| RBN | DX de SK3W-#: 14052.0 IW5CSJ CW 22 dB 24 WPM CQ 1051Z | 2015-02-10 10:51:51 |
| RBN | DX de DL1EMY-#: 14052.0 IW5CSJ CW 33 dB 24 WPM CQ 1051Z | 2015-02-10 10:51:51 |
| RBN | DX de SV8RV-#: 14052.0 IW5CSJ CW 10 dB 24 WPM CQ 1051Z | 2015-02-10 10:51:50 |
| RBN | DX de DF7GB-#: 14052.1 IW5CSJ CW 36 dB 24 WPM CQ 1051Z | 2015-02-10 10:51:50 |
| RBN | DX de F6IIT-#: 14052.1 IW5CSJ CW 29 dB 24 WPM CQ 1051Z | 2015-02-10 10:51:48 |
| RBN | DX de VE2WU-#: 14052.0 IW5CSJ CW 19 dB 24 WPM CQ 1051Z | 2015-02-10 10:51:46 |
| RBN | DX de HA6M-#: 14052.0 IW5CSJ CW 15 dB 24 WPM CQ 1051Z | 2015-02-10 10:51:45 |
| RBN | DX de DL9GTB-#: 14052.0 IW5CSJ CW 26 dB 24 WPM CQ 1051Z | 2015-02-10 10:51:45 |
| RBN | DX de GW8IZR-#: 14052.0 IW5CSJ CW 27 dB 24 WPM CQ 1051Z | 2015-02-10 10:51:45 |
| RBN | DX de ON5KQ-#: 14052.0 IW5CSJ CW 36 dB 24 WPM CQ 1051Z | 2015-02-10 10:51:44 |
| DXC | DX de IW5DAX: 24940.0 IW5CSJ roberto puoi venire a 28300....dax gianni | 2015-02-10 10:38:00 |
| RBN | DX de S50ARX-#: 10109.1 IW5CSJ CW 12 dB 25 WPM CQ 0821Z | 2015-01-19 08:21:01 |
| RBN | DX de SK3W-#: 14050.0 IW5CSJ CW 13 dB 25 WPM CQ 0918Z | 2014-09-29 09:18:34 |
| RBN | DX de ON5KQ-#: 14050.0 IW5CSJ CW 32 dB 26 WPM CQ 0918Z | 2014-09-29 09:18:34 |
| RBN | DX de EI6IZ-#: 14050.0 IW5CSJ CW 20 dB 25 WPM CQ 0918Z | 2014-09-29 09:18:34 |
| RBN | DX de GW8IZR-#: 14050.0 IW5CSJ CW 19 dB 25 WPM CQ 0918Z | 2014-09-29 09:18:33 |
| RBN | DX de DL8LAS-#: 14050.0 IW5CSJ CW 18 dB 26 WPM CQ 0918Z | 2014-09-29 09:18:33 |
| RBN | DX de SM2IUF-#: 14050.1 IW5CSJ CW 14 dB 25 WPM CQ 0918Z | 2014-09-29 09:18:31 |
| RBN | DX de SE0X-#: 14050.0 IW5CSJ CW 10 dB 26 WPM CQ 0918Z | 2014-09-29 09:18:30 |
| RBN | DX de G4HSO-#: 14050.0 IW5CSJ CW 27 dB 26 WPM CQ 0918Z | 2014-09-29 09:18:30 |
| RBN | DX de DL9GTB-#: 14050.0 IW5CSJ CW 25 dB 25 WPM CQ 0918Z | 2014-09-29 09:18:30 |
| RBN | DX de SM2IUF-#: 14051.1 IW5CSJ CW 29 dB 25 WPM CQ 0915Z | 2014-09-29 09:15:36 |
| RBN | DX de SE0X-#: 14051.0 IW5CSJ CW 20 dB 25 WPM CQ 0915Z | 2014-09-29 09:15:35 |
| RBN | DX de G4HSO-#: 14051.0 IW5CSJ CW 37 dB 25 WPM CQ 0915Z | 2014-09-29 09:15:35 |
| RBN | DX de DL9GTB-#: 14051.0 IW5CSJ CW 38 dB 25 WPM CQ 0915Z | 2014-09-29 09:15:35 |
| RBN | DX de SK3W-#: 14051.0 IW5CSJ CW 34 dB 25 WPM CQ 0915Z | 2014-09-29 09:15:34 |
| RBN | DX de ON5KQ-#: 14051.0 IW5CSJ CW 36 dB 25 WPM CQ 0915Z | 2014-09-29 09:15:34 |
| RBN | DX de SV8RV-#: 14051.0 IW5CSJ CW 9 dB 25 WPM CQ 0915Z | 2014-09-29 09:15:33 |
| RBN | DX de GW8IZR-#: 14051.0 IW5CSJ CW 26 dB 25 WPM CQ 0915Z | 2014-09-29 09:15:33 |
| RBN | DX de EI6IZ-#: 14051.0 IW5CSJ CW 19 dB 25 WPM CQ 0915Z | 2014-09-29 09:15:33 |
| RBN | DX de DL8LAS-#: 14051.0 IW5CSJ CW 29 dB 25 WPM CQ 0915Z | 2014-09-29 09:15:32 |
| RBN | DX de TF3Y-#: 14051.0 IW5CSJ CW 25 dB 25 WPM CQ 0915Z | 2014-09-29 09:15:32 |
| RBN | DX de LA5EKA-#: 14051.0 IW5CSJ CW 11 dB 25 WPM CQ 0915Z | 2014-09-29 09:15:32 |
| RBN | DX de EI0PL-#: 14050.9 IW5CSJ CW 7 dB 25 WPM CQ 0915Z | 2014-09-29 09:15:31 |
| RBN | DX de WZ7I-#: 14049.0 IW5CSJ CW 16 dB 25 WPM CQ 1840Z | 2014-09-13 18:40:28 |
| RBN | DX de LA6TPA-#: 14049.0 IW5CSJ CW 15 dB 25 WPM CQ 1840Z | 2014-09-13 18:40:27 |
| RBN | DX de F5MUX-#: 14049.2 IW5CSJ CW 32 dB 25 WPM CQ 1840Z | 2014-09-13 18:40:27 |
| RBN | DX de EA4TX-#: 14049.2 IW5CSJ CW 21 dB 25 WPM CQ 1840Z | 2014-09-13 18:40:26 |
| RBN | DX de SE0X-#: 14049.0 IW5CSJ CW 32 dB 25 WPM CQ 1840Z | 2014-09-13 18:40:26 |
| RBN | DX de RN4WA-#: 14049.0 IW5CSJ CW 14 dB 26 WPM CQ 1840Z | 2014-09-13 18:40:26 |
| RBN | DX de KM3T-#: 14049.1 IW5CSJ CW 17 dB 25 WPM CQ 1840Z | 2014-09-13 18:40:25 |
| RBN | DX de EI6IZ-#: 14049.0 IW5CSJ CW 23 dB 25 WPM CQ 1840Z | 2014-09-13 18:40:25 |
| RBN | DX de R6YY-#: 14049.0 IW5CSJ CW 21 dB 25 WPM CQ 1840Z | 2014-09-13 18:40:25 |
| RBN | DX de W3LPL-#: 14049.1 IW5CSJ CW 13 dB 26 WPM CQ 1840Z | 2014-09-13 18:40:25 |
| RBN | DX de DL8LAS-#: 14049.0 IW5CSJ CW 26 dB 26 WPM CQ 1840Z | 2014-09-13 18:40:24 |
| RBN | DX de ZL2HAM-#: 14049.0 IW5CSJ CW 14 dB 26 WPM CQ 1840Z | 2014-09-13 18:40:24 |
| RBN | DX de DL9GTB-#: 14049.0 IW5CSJ CW 36 dB 25 WPM CQ 1840Z | 2014-09-13 18:40:23 |
| RBN | DX de G4HSO-#: 14049.0 IW5CSJ CW 34 dB 25 WPM CQ 1840Z | 2014-09-13 18:40:23 |
| RBN | DX de LA5EKA-#: 14049.0 IW5CSJ CW 14 dB 26 WPM CQ 1840Z | 2014-09-13 18:40:23 |
| RBN | DX de OH6BG-#: 14049.1 IW5CSJ CW 19 dB 25 WPM CQ 1840Z | 2014-09-13 18:40:23 |
| RBN | DX de K8AZ-#: 14049.2 IW5CSJ CW 11 dB 25 WPM CQ 1840Z | 2014-09-13 18:40:23 |
| RBN | DX de SK3W-#: 14049.0 IW5CSJ CW 20 dB 25 WPM CQ 1840Z | 2014-09-13 18:40:22 |