Website is running in some kind of save mode. More information in
News section
. If you find something that does not work
let me know
, please.
SP7IDX
Lookups: 1257
| Bureau | Direct | LoTW | eQSL
Waldi Polit
P.o.box-85
Staszów 28-200
Poland
Licensed since:
Hidden
Born:
Hidden
ITU:
28
CQ:
15
Skype:
Hidden
ONE WORLD ONE LANGUAGE - ONLY HAM RADIO
My name is Waldi (Waldemar) and I'm HAM since 1991.I live is South-East Poland, REG-7,TS07 .
Main interests-DXCC & Islands & ESSB Audio & Contest & Photography & Scandinavia area and Sea Fishing-Big Fishing

SPDX Club Member #869
My contest callsign is SN7S
Please send your QSL via Bureau (PZK 03) or direct+1 NEW IRC , please no eQSL
In the search qso section please enter you callsign and search the SP7IDX log :

This facility is updated regularly, generally as soon as qso is complete. Contest qso's at completion of contest.
All contacts will also be uploaded on regular basis to LoTW .
ex: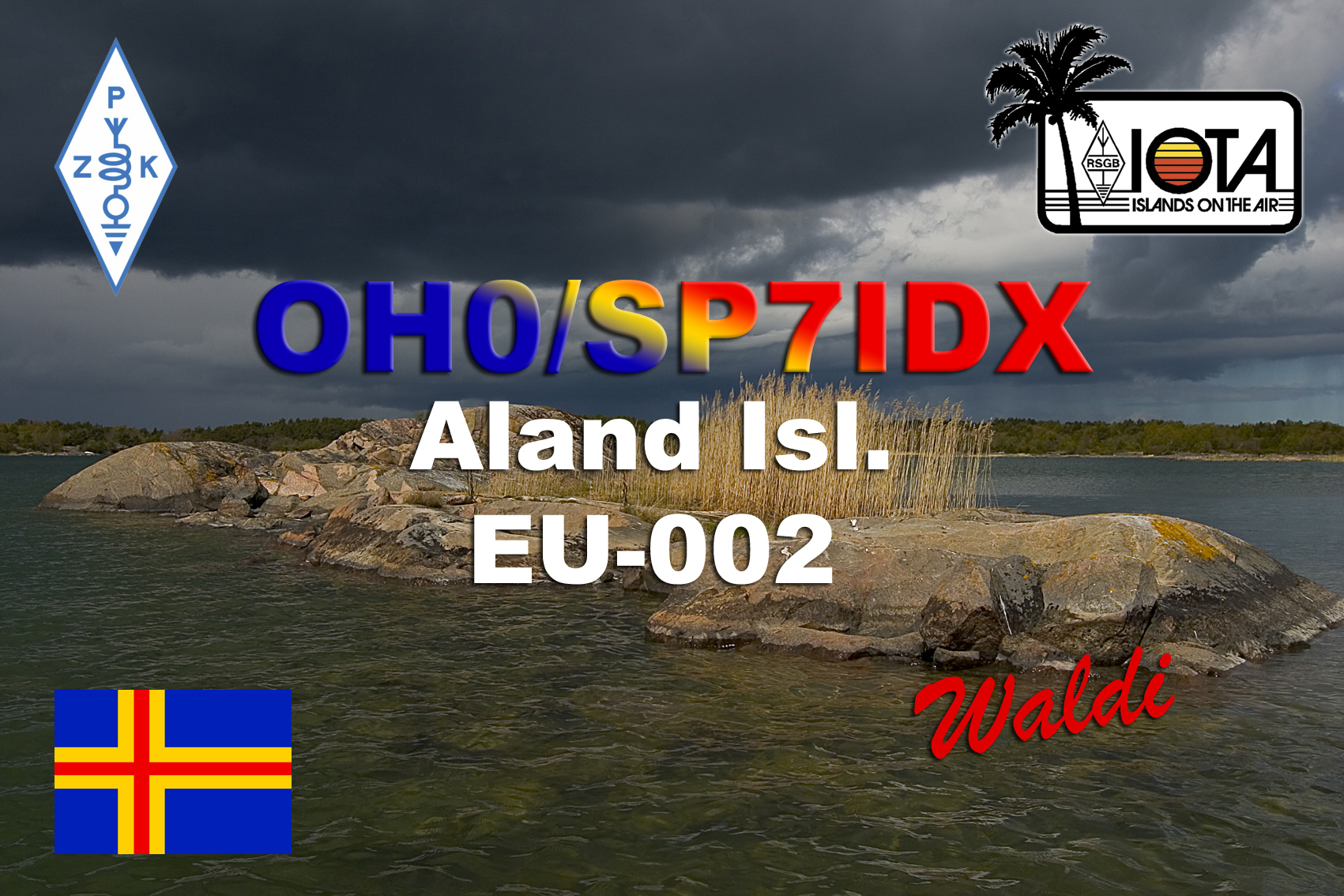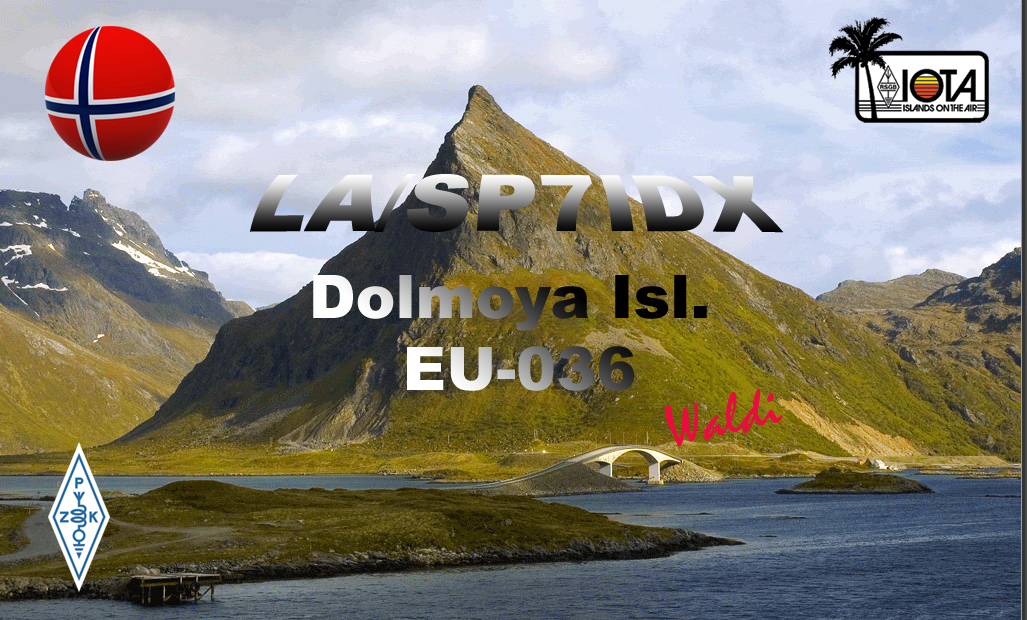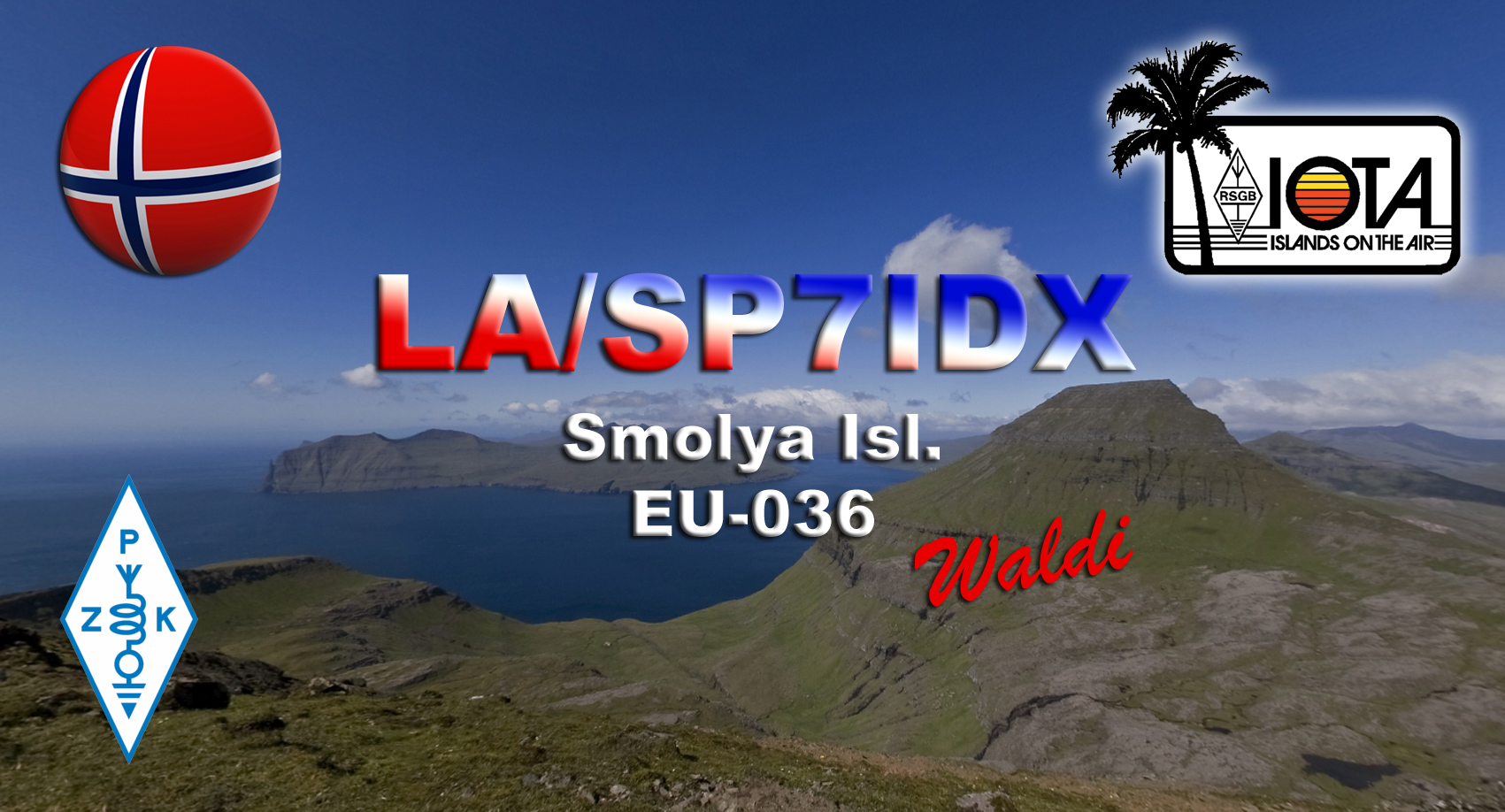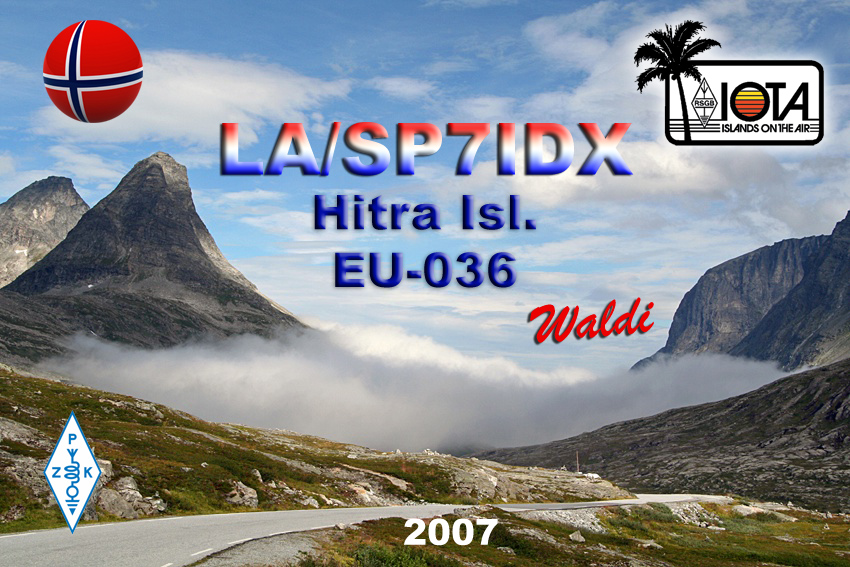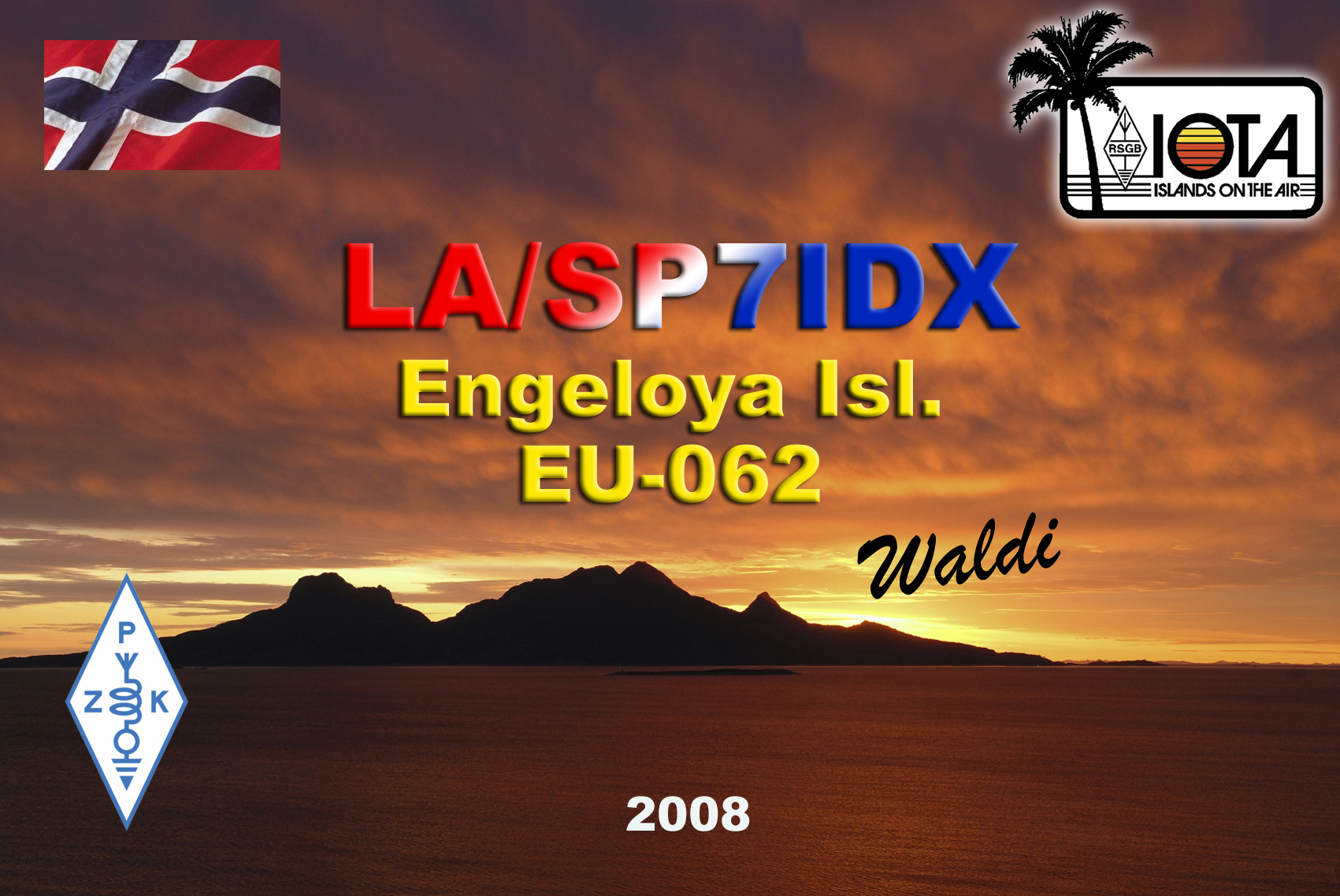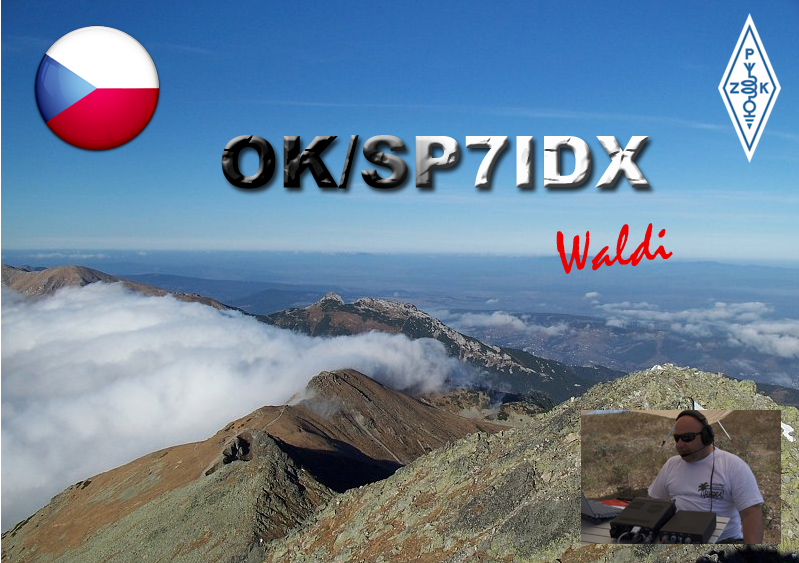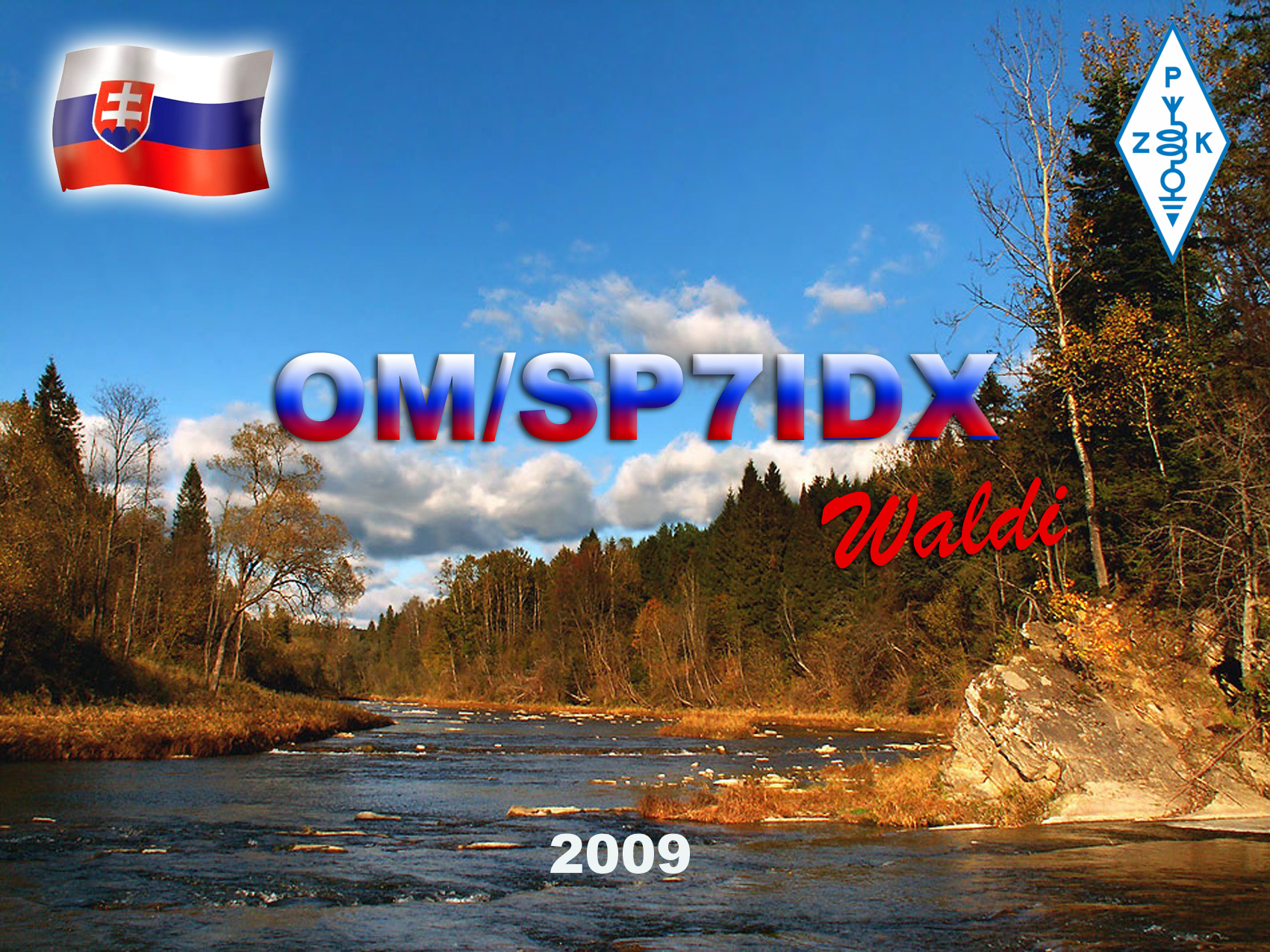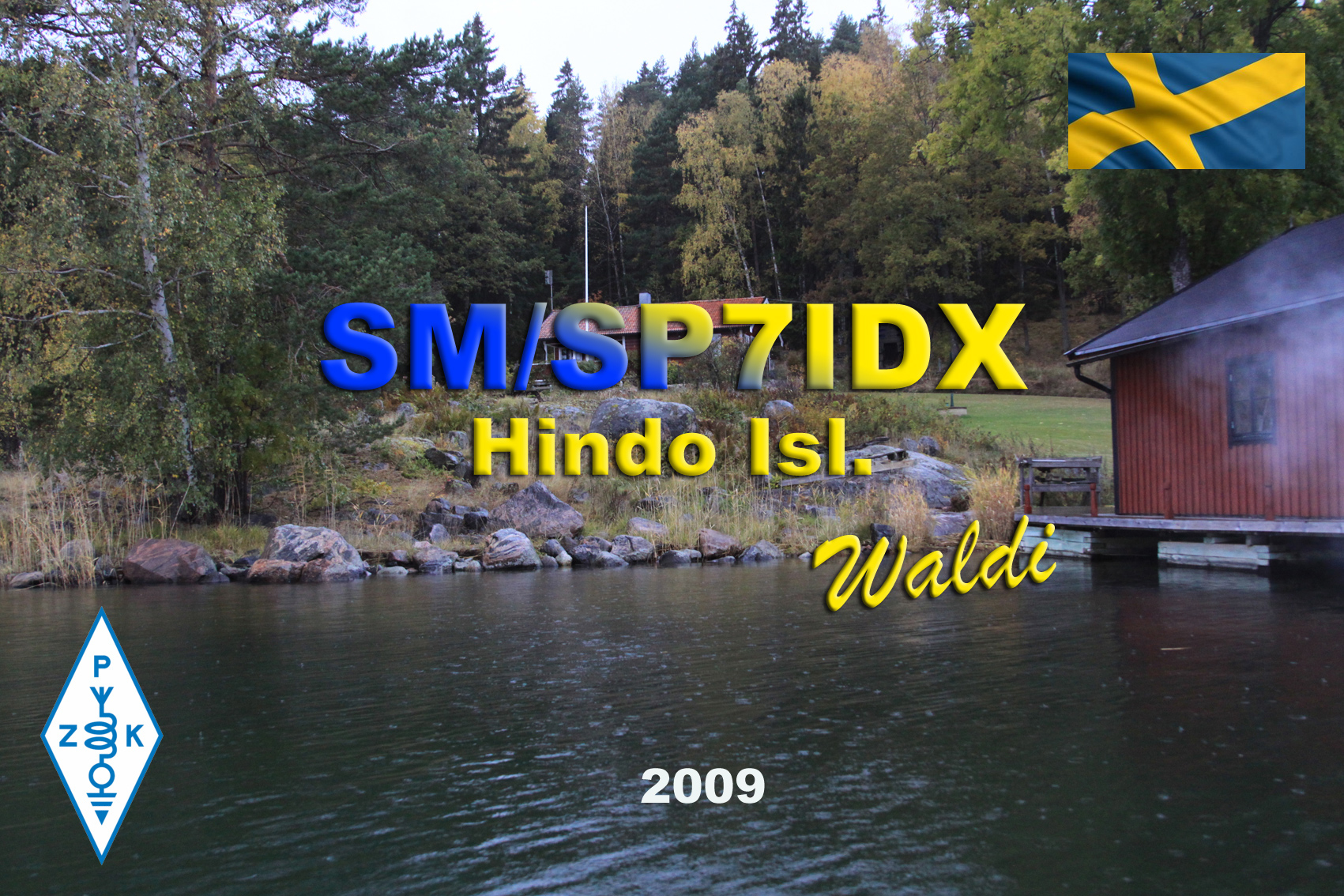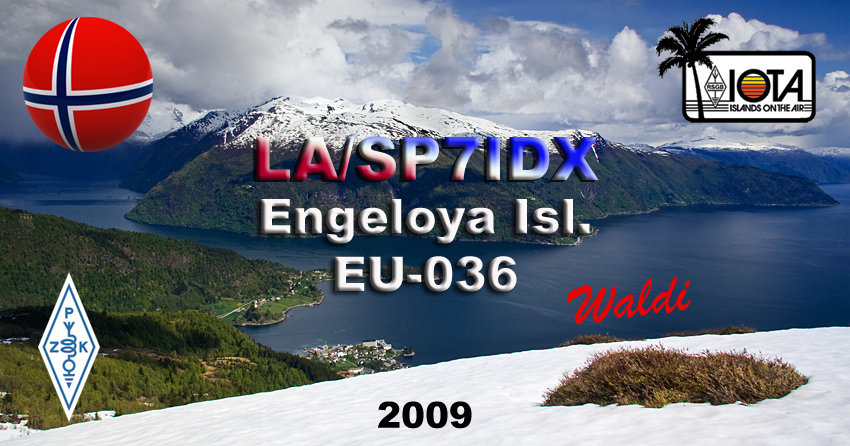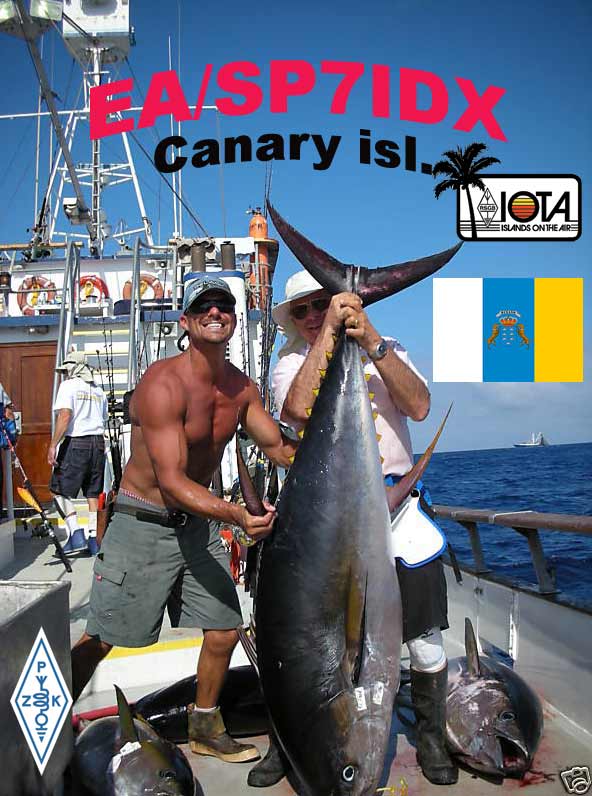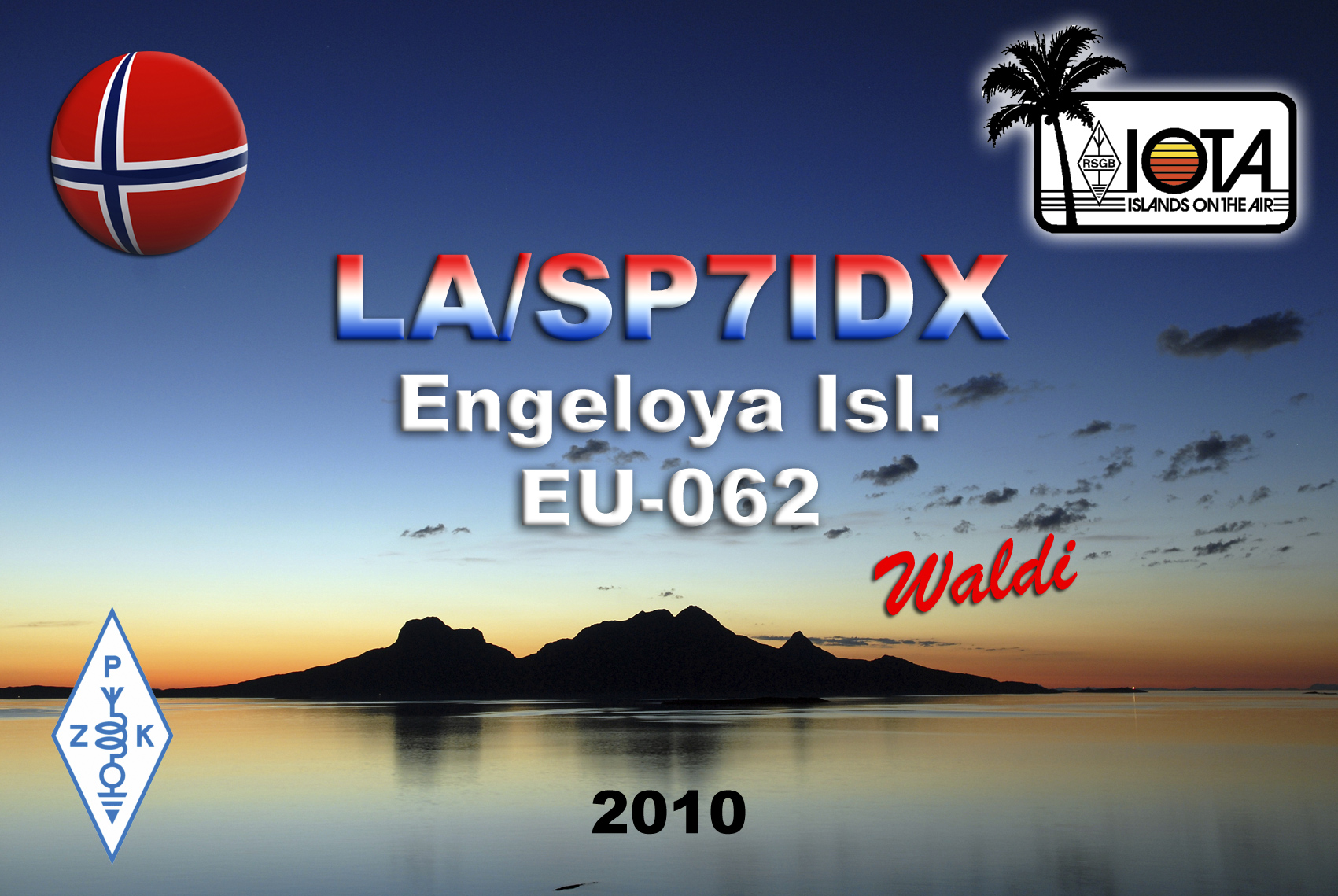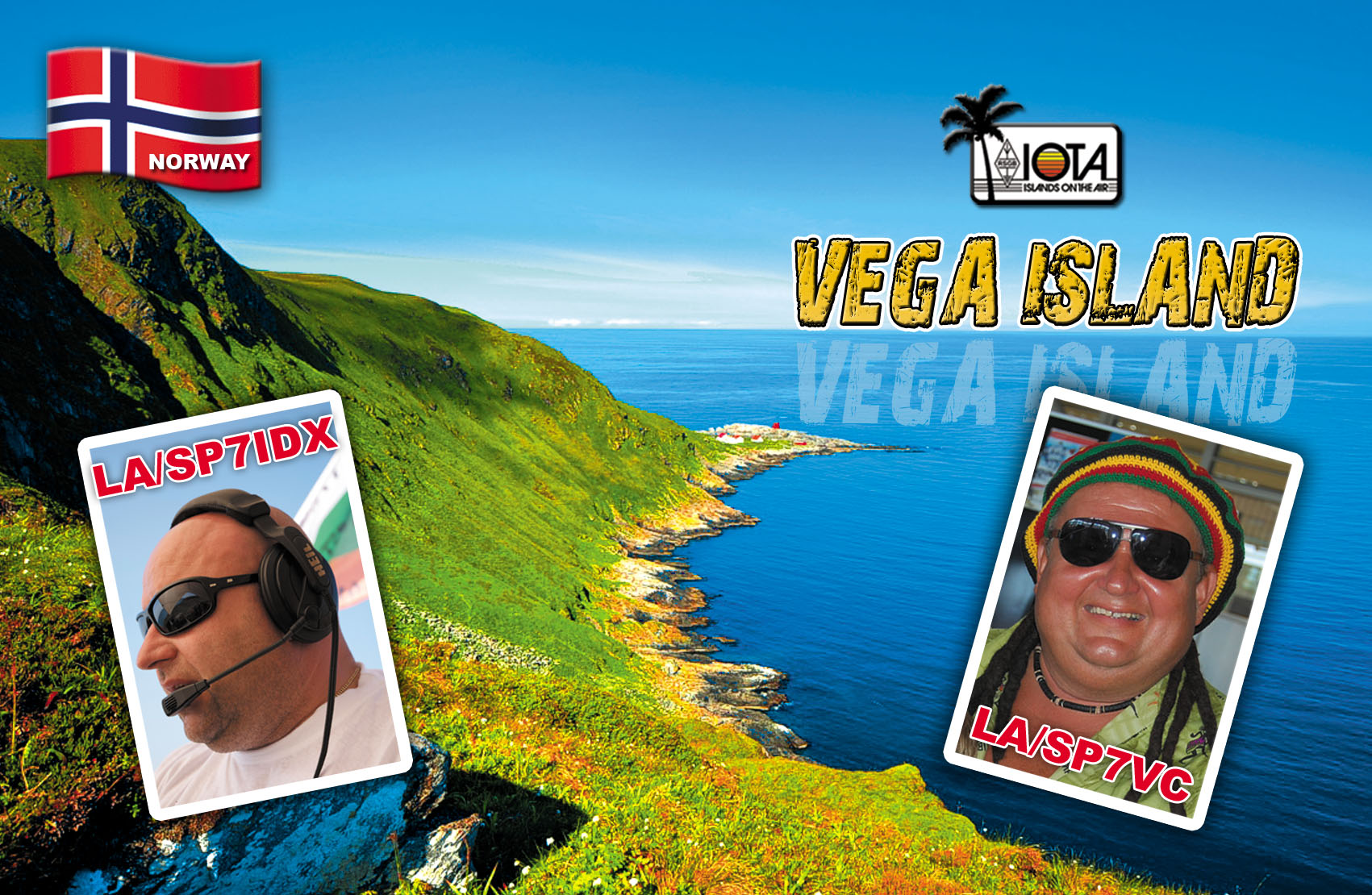 My toys FTDX9000D+IC7700+EV27/ND+Heil PR40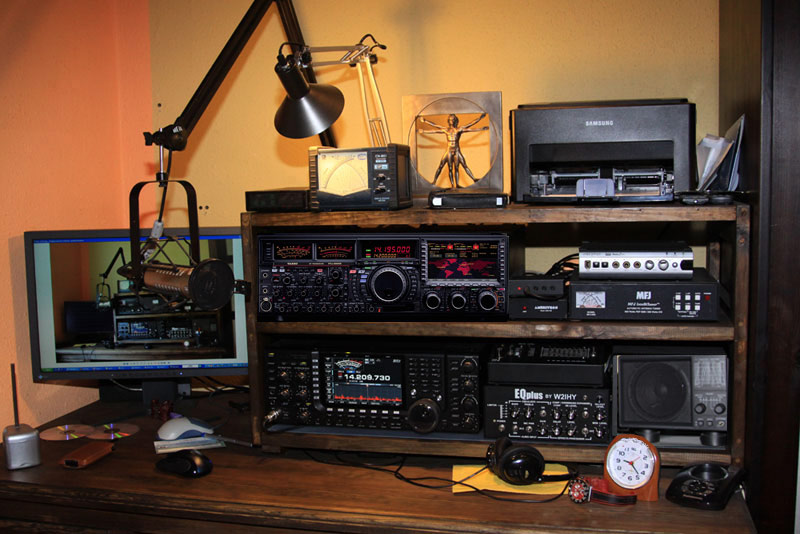 I don't think I am a top DX'er , but I love playing with my very nice toys !

Hope see you on the bands !
73! SP7IDX Waldi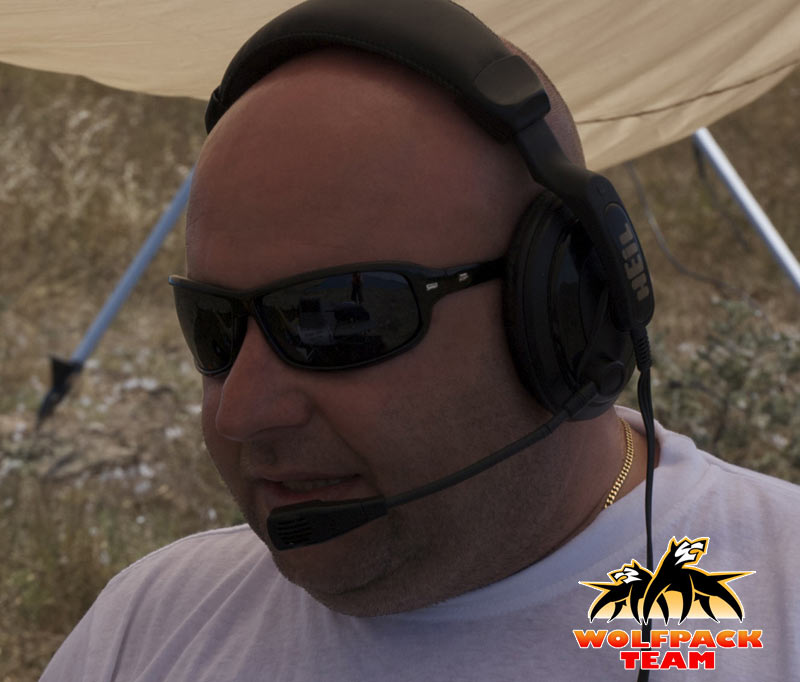 | Source | Activity | Date time |
| --- | --- | --- |
| RBN | DX de ON6ZQ-#: 7009.2 SP7IDX CW 35 dB 27 WPM CQ 1935Z | 2017-09-19 19:35:18 |
| RBN | DX de ON6ZQ-#: 7009.2 SP7IDX CW 44 dB 28 WPM CQ 1924Z | 2017-09-19 19:24:19 |
| RBN | DX de HB9JCB-#: 7009.1 SP7IDX CW 25 dB 28 WPM CQ 1921Z | 2017-09-19 19:21:28 |
| RBN | DX de LA6TPA-#: 14085.1 SP7IDX RTTY 20 dB 45 BPS CQ 1506Z | 2015-05-14 15:06:50 |
| RBN | DX de UA4M-#: 14030.3 SP7IDX CW 18 dB 33 WPM CQ 1717Z | 2015-05-01 17:17:57 |
| RBN | DX de EI6IZ-#: 14030.2 SP7IDX CW 20 dB 33 WPM CQ 1717Z | 2015-05-01 17:17:44 |
| DXC | DX de SP7IDX: 18122.0 HA/SP7VC Mek cq 0947Z | 2015-05-01 09:47:00 |
| RBN | DX de W2AXR-#: 14023.4 SP7IDX CW 8 dB 21 WPM CQ 0604Z | 2015-04-30 06:05:00 |
| RBN | DX de WZ7I/3-#: 21082.58 SP7IDX RTTY 16 dB 45 BPS CQ 1431Z | 2015-03-31 14:31:59 |
| RBN | DX de WZ7I-#: 21082.56 SP7IDX RTTY 13 dB 45 BPS CQ 1431Z | 2015-03-31 14:31:36 |
| RBN | DX de K0WL-#: 21082.6 SP7IDX OTHER 13 dB 45 CQ 1431Z | 2015-03-31 14:31:27 |
| RBN | DX de DL9GTB-#: 21082.6 SP7IDX RTTY 13 dB 45 BPS CQ 1431Z | 2015-03-31 14:31:24 |
| RBN | DX de DF4UE-#: 21082.59 SP7IDX RTTY 11 dB 45 BPS CQ 1431Z | 2015-03-31 14:31:10 |
| RBN | DX de KM3T-#: 21082.61 SP7IDX RTTY 15 dB 45 BPS CQ 1430Z | 2015-03-31 14:30:57 |
| RBN | DX de DL9GTB-#: 21084.6 SP7IDX RTTY 13 dB 45 BPS CQ 1600Z | 2015-03-27 16:00:18 |
| RBN | DX de K3LR-#: 28044.7 SP7IDX CW 27 dB 27 WPM CQ 1320Z | 2015-02-06 13:20:30 |
| DXC | DX de SP7IDX: 18128.0 J8/SP7VC 59 1231Z | 2015-02-06 12:31:00 |
| DXC | DX de SP7IDX: 14223.0 J8/SP7VC 59 1027Z | 2015-02-06 10:27:00 |
| DXC | DX de SP7IDX: 3796.0 J8/SP7VC 59 0611Z | 2015-02-06 06:11:00 |
| DXC | DX de SP7IDX: 3793.0 J6/SP7VC 59 0703Z | 2015-02-03 07:03:00 |
| DXC | DX de SP7IDX: 14213.0 J6/SP7VC 59 1059Z | 2015-02-02 10:59:00 |
| RBN | DX de VE2WU-#: 14046.0 SP7IDX CW 16 dB 22 WPM CQ 1713Z | 2015-01-16 17:13:17 |
| DXC | DX de SP7IDX: 28473.0 5B/SP7VC QRT 0710Z | 2015-01-04 07:10:00 |
| RBN | DX de LA6TPA-#: 28026.8 SP7IDX CW 42 dB 27 WPM CQ 1111Z | 2015-01-02 11:11:28 |
| RBN | DX de F6IIT-#: 10107.0 SP7IDX CW 28 dB 24 WPM CQ 0656Z | 2014-12-30 06:56:09 |
| RBN | DX de F5MUX-#: 10107.0 SP7IDX CW 43 dB 25 WPM CQ 0655Z | 2014-12-30 06:55:08 |
| RBN | DX de VE2WU-#: 14010.6 SP7IDX CW 18 dB 30 WPM CQ 1912Z | 2014-12-29 19:12:13 |
| RBN | DX de N2QT-#: 21086.79 SP7IDX RTTY 18 dB 45 BPS CQ 1409Z | 2014-11-09 14:09:23 |
| RBN | DX de VU2PTT-#: 21091.04 SP7IDX RTTY -3 dB 45 BPS CQ 1059Z | 2014-11-05 10:59:10 |
| RBN | DX de DF4UE-#: 21095.59 SP7IDX RTTY 4 dB 45 BPS CQ 1050Z | 2014-11-05 10:50:01 |
| RBN | DX de DF4UE-#: 21095.61 SP7IDX RTTY -1 dB 45 BPS CQ 0858Z | 2014-11-05 08:58:46 |
| RBN | DX de DF4UE-#: 21098.40 SP7IDX RTTY 5 dB 45 BPS CQ 0815Z | 2014-11-05 08:15:37 |
| RBN | DX de DF4UE-#: 21097.54 SP7IDX RTTY -1 dB 45 BPS CQ 0758Z | 2014-11-05 07:58:15 |
| RBN | DX de DF4UE-#: 21097.20 SP7IDX RTTY 0 dB 45 BPS CQ 0730Z | 2014-11-05 07:30:48 |
| RBN | DX de WZ7I-#: 24912.2 SP7IDX RTTY 10 dB 45 BPS CQ 1226Z | 2014-10-24 12:26:41 |
| RBN | DX de BG8FFE-#: 28032.1 SP7IDX CW 9 dB 28 WPM CQ 0810Z | 2014-10-22 08:10:32 |
| RBN | DX de ON5KQ-#: 18075.1 SP7IDX CW 52 dB 27 WPM CQ 0759Z | 2014-10-18 07:59:52 |
| RBN | DX de SK3W-#: 28012.1 SP7IDX CW 7 dB 32 WPM CQ 1656Z | 2014-09-29 16:56:45 |
| RBN | DX de F5MUX-#: 21038.1 SP7IDX CW 34 dB 27 WPM CQ 1603Z | 2014-09-17 16:03:23 |
| DXC | DX de SP7IDX: 14275.0 Z3/SP7VC Mek cq cq 1721Z | 2014-08-16 17:21:00 |
| DXC | DX de SP7IDX: 18135.0 Z3/SP7VC Mek 5/9 1548Z | 2014-08-16 15:48:00 |
| DXC | DX de SP7IDX: 18135.0 Z3/SP7VC Mek 59 1259Z | 2014-08-16 12:59:00 |
| RBN | DX de ON6ZQ-#: 7022.5 SP7IDX CW 26 dB 48 WPM CQ 1619Z | 2014-05-13 16:19:51 |
| RBN | DX de LA6TPA-#: 21008.0 SP7IDX CW 11 dB 27 WPM CQ 1546Z | 2014-04-16 15:46:10 |
| RBN | DX de DF7GB-#: 18075.7 SP7IDX CW 10 dB 24 WPM CQ 1049Z | 2014-03-21 10:49:37 |
| RBN | DX de 5B4AGN-#: 18069.1 SP7IDX CW 43 dB 28 WPM CQ 0541Z | 2014-02-09 05:41:01 |
| DXC | DX de W2QO: 10144.6 SP7IDX RTTY 2015Z | 2014-02-08 20:15:00 |
| DXC | DX de SP7IDX: 24935.0 FM/SP7VC Mek cq 1419Z | 2014-01-31 14:19:00 |
| DXC | DX de SP7IDX: 14080.0 J79VC Mek cq RTTY 1603Z | 2014-01-28 16:03:00 |
| DXC | DX de SP7IDX: 18108.0 J79VC Mek cq RTTY 1539Z | 2014-01-28 15:39:00 |
| DXC | DX de SP7IDX: 18115.0 J79VC 59 Mek cq 1413Z | 2014-01-28 14:13:00 |
| DXC | DX de SP7IDX: 24921.5 J79VC Mek cq RTTY 1350Z | 2014-01-28 13:50:00 |
| DXC | DX de SP7IDX: 24940.0 J79VC Mek cq 1324Z | 2014-01-28 13:24:00 |
| DXC | DX de SP7IDX: 24940.0 J79VC 59 Mek cq 1255Z | 2014-01-28 12:55:00 |
| DXC | DX de SP7IDX: 14267.0 VP2MPG Mek cq cq from NA-103 1759Z | 2014-01-20 17:59:00 |
| DXC | DX de SP7IDX: 21084.4 VP2MPG Mek 599 1457Z | 2014-01-20 14:57:00 |
| DXC | DX de SP7IDX: 14084.8 FG/SP7VC 599 RTTY 2137Z | 2014-01-17 21:37:00 |
| RBN | DX de TF3Y-#: 10108.0 SP7IDX CW 23 dB 22 WPM CQ 1644Z | 2014-01-13 16:44:44 |
| RBN | DX de F6IIT-#: 10108.1 SP7IDX CW 17 dB 24 WPM CQ 1641Z | 2014-01-13 16:41:10 |
| RBN | DX de DF7GB-#: 10108.0 SP7IDX CW 17 dB 24 WPM CQ 1641Z | 2014-01-13 16:41:09 |
| RBN | DX de EI6IZ-#: 10108.0 SP7IDX CW 30 dB 24 WPM CQ 1641Z | 2014-01-13 16:41:09 |
| RBN | DX de DL2CC-#: 10108.0 SP7IDX CW 28 dB 24 WPM CQ 1641Z | 2014-01-13 16:41:06 |
| RBN | DX de DK9IP-#: 10108.0 SP7IDX CW 20 dB 24 WPM CQ 1641Z | 2014-01-13 16:41:06 |
| RBN | DX de HB9DCO-#: 10108.0 SP7IDX CW 18 dB 25 WPM CQ 1626Z | 2014-01-13 16:26:39 |
| RBN | DX de ZL2RV-#: 14012.5 SP7IDX CW 22 dB 24 WPM CQ 0704Z | 2013-12-30 07:04:27 |
| RBN | DX de K3LR-#: 14013.4 SP7IDX CW 06 dB 28 WPM CQ 1904Z | 2013-12-21 19:04:13 |
| RBN | DX de NY3A-#: 14013.3 SP7IDX CW 05 dB 28 WPM CQ 1904Z | 2013-12-21 19:04:07 |
| RBN | DX de W3LPL-#: 14013.3 SP7IDX CW 03 dB 28 WPM CQ 1904Z | 2013-12-21 19:04:04 |
| RBN | DX de HA6M-#: 3520.0 SP7IDX CW 16 dB 19 WPM CQ 1750Z | 2013-12-19 17:50:01 |
| RBN | DX de DL1EMY-#: 3520.0 SP7IDX CW 17 dB 20 WPM CQ 1749Z | 2013-12-19 17:49:57 |
| RBN | DX de RZ3DVP-#: 3520.0 SP7IDX CW 13 dB 20 WPM CQ 1749Z | 2013-12-19 17:49:56 |
| RBN | DX de RZ9UN-#: 3527.0 SP7IDX CW 07 dB 20 WPM CQ 1749Z | 2013-12-19 17:49:54 |