OL7M
Lookups: 8789
| Bureau | Direct | LoTW | eQSL
Name:
Pavel Prihoda - Radioclub OK1OEA
QTH:
Solnice 517 01
Country:
Czech Republic
Grid:
JO80CF
Web:
Email:
Hidden
Pavel Prihoda
Okruzni 331
Solnice 517 01
Czech Republic
OL7M is HF - VHF - UHF contest club station.
HF QTH - JO80CF, VHF-UHF QTH JO80FG.
Many people just complaining and talking, why I can not make good results in the contest, why can not make QSO with the rare DX expeditions, why do not have a good antenna, power, etc. We stopped talking and started doing something.
From 2005 year we started with friends to build our new HF - VHF EME QTH in FRK county. Over the past 6 years, some succeeded, but the development never ends - and this thing is just beautiful .
See you on the bands.
73 on behalf of OL7M team - Pavel OK1MU
---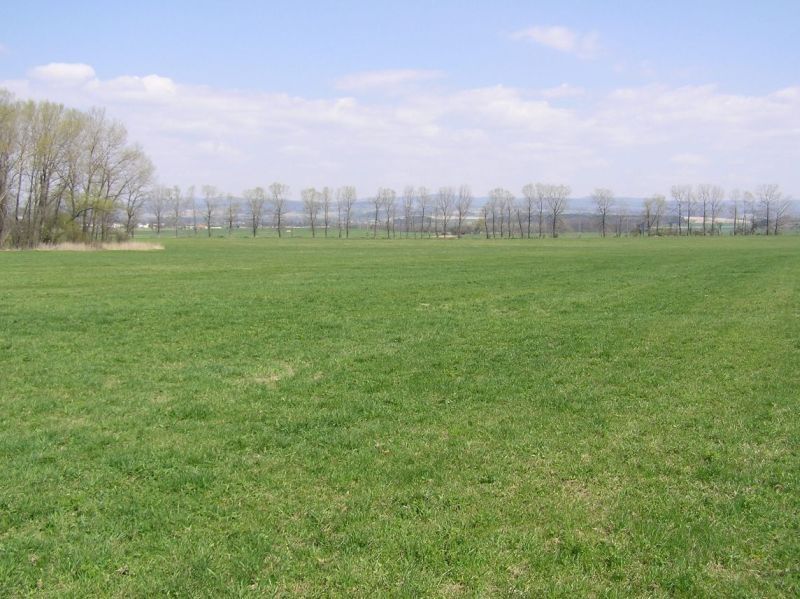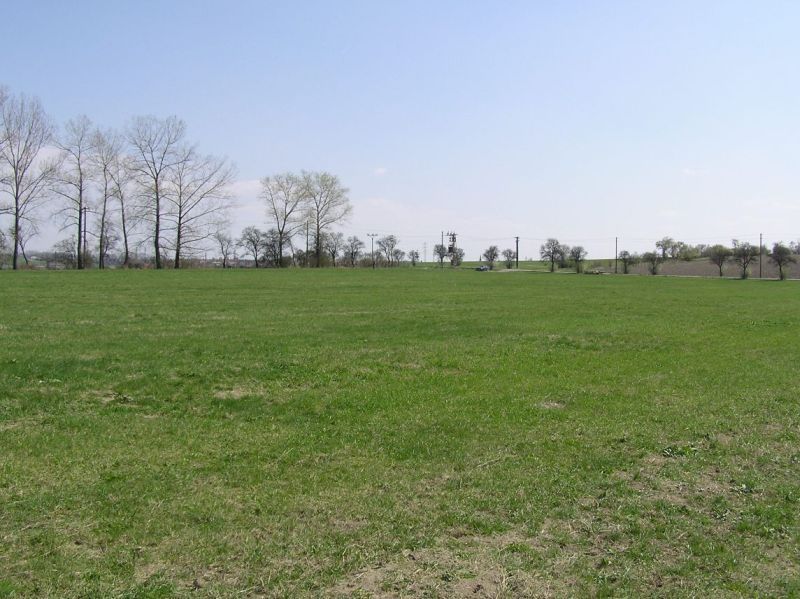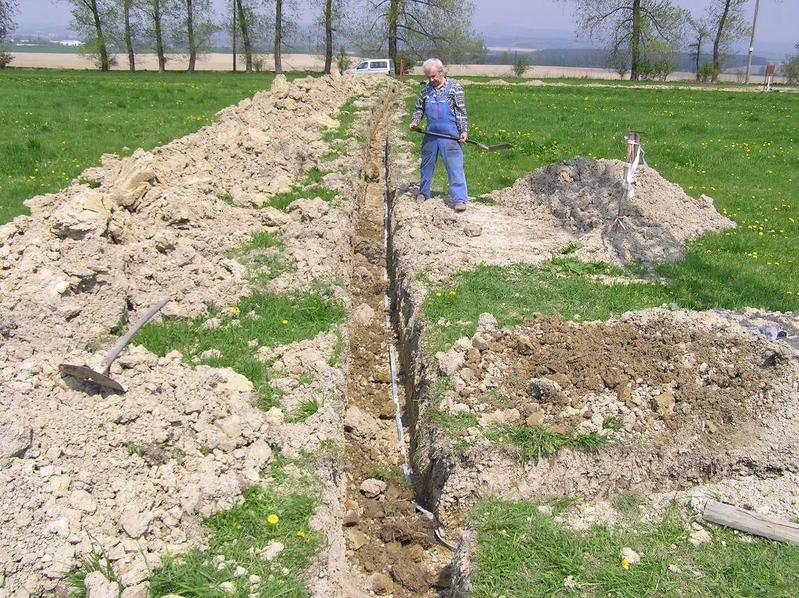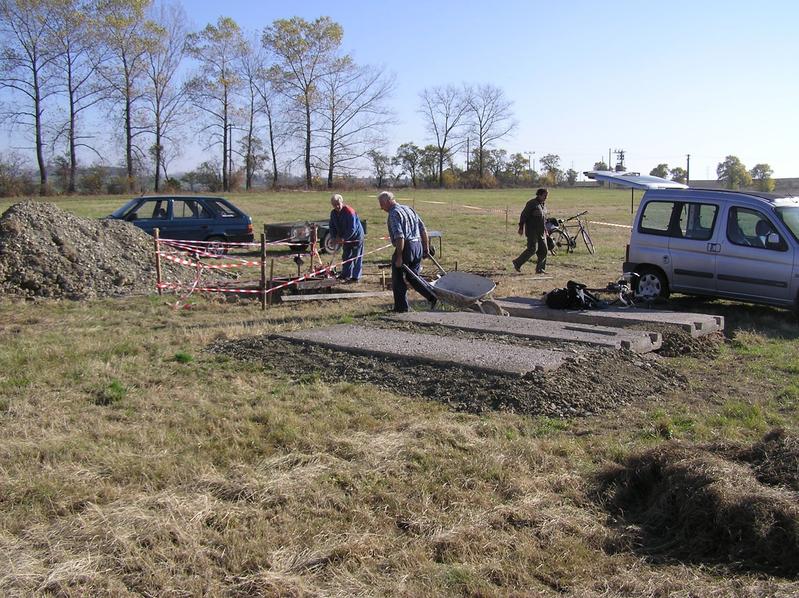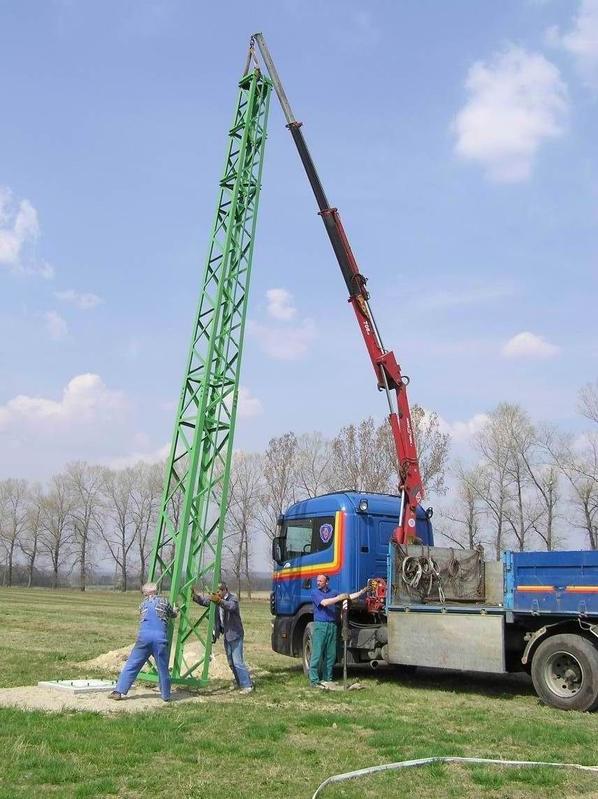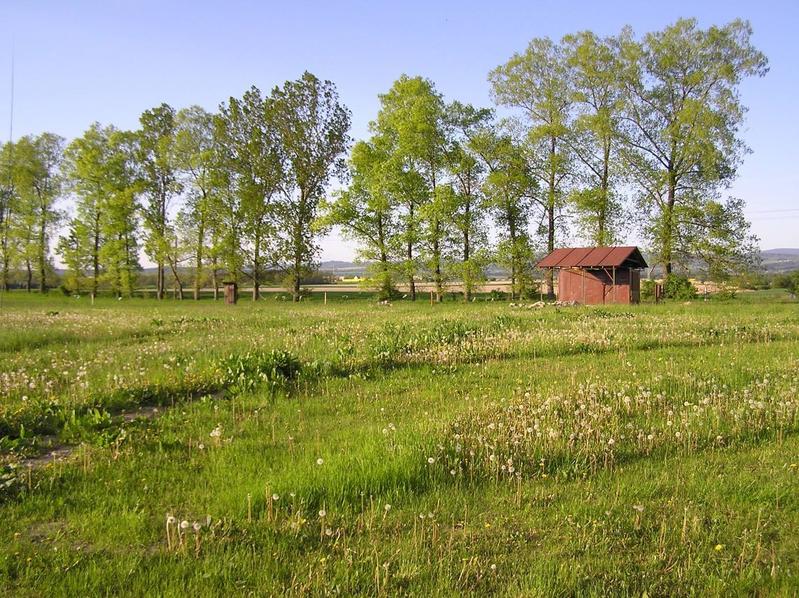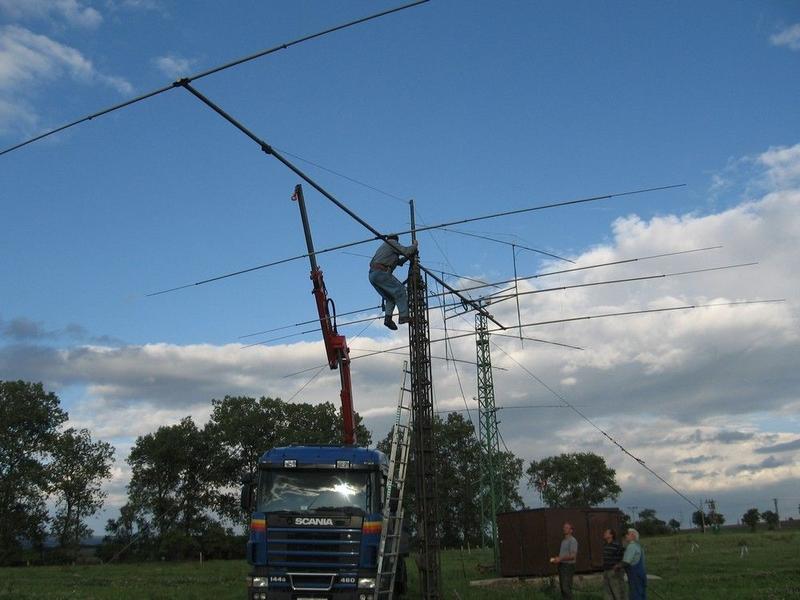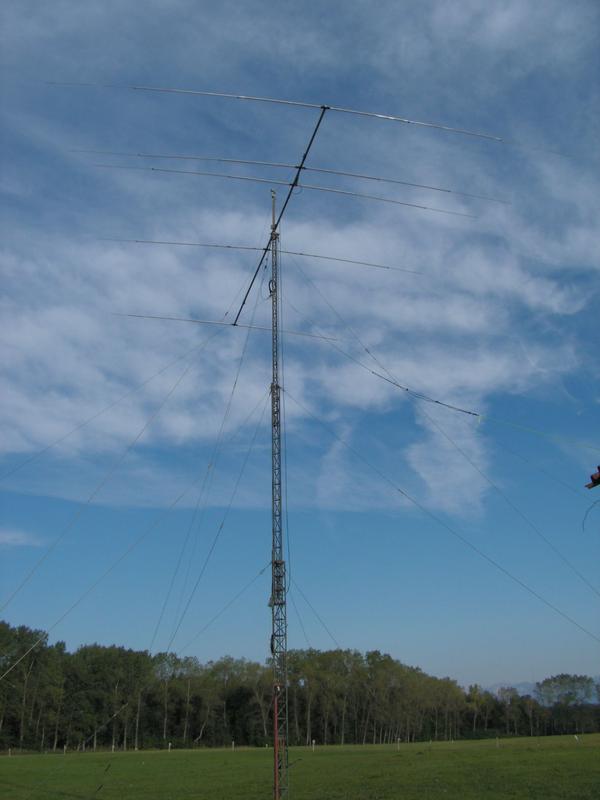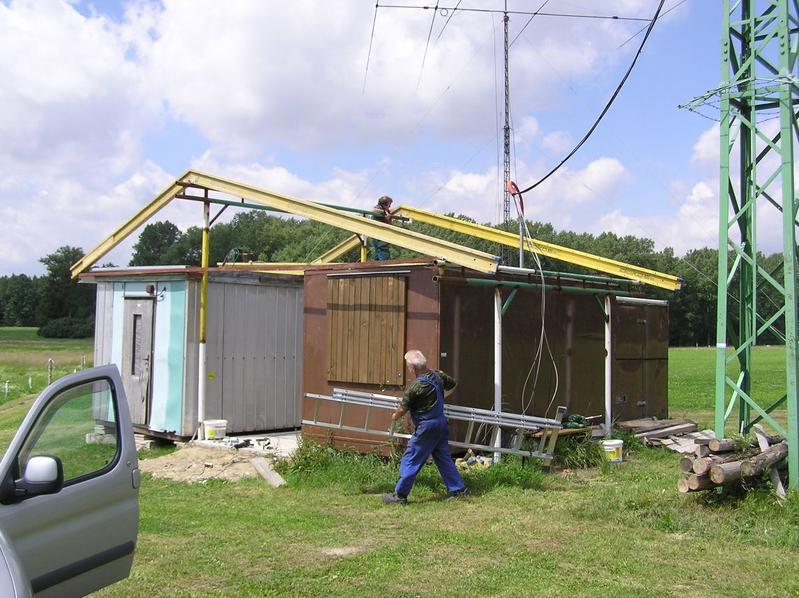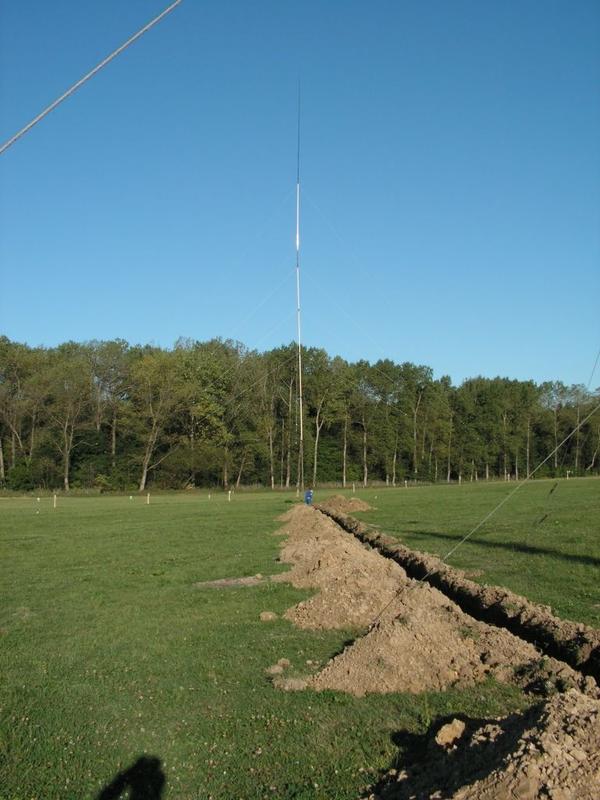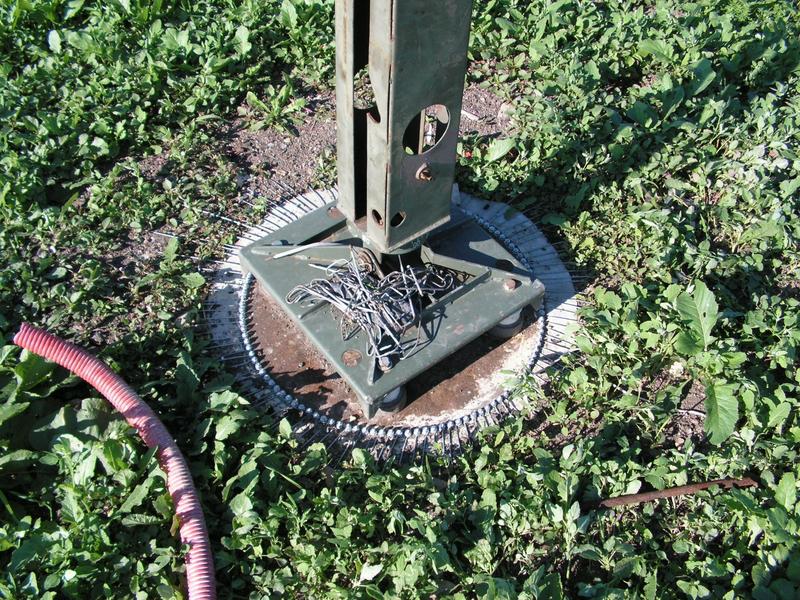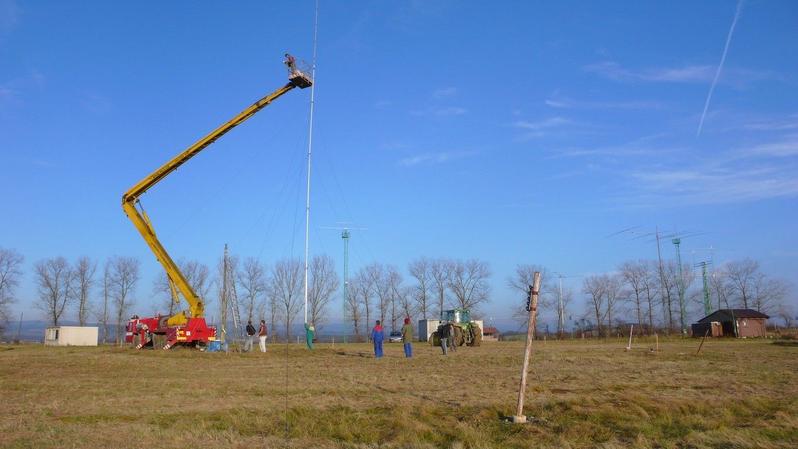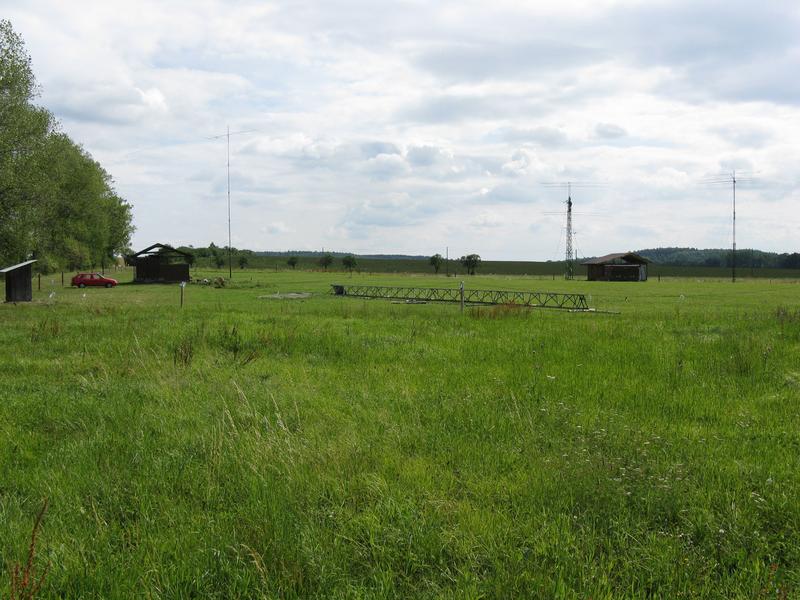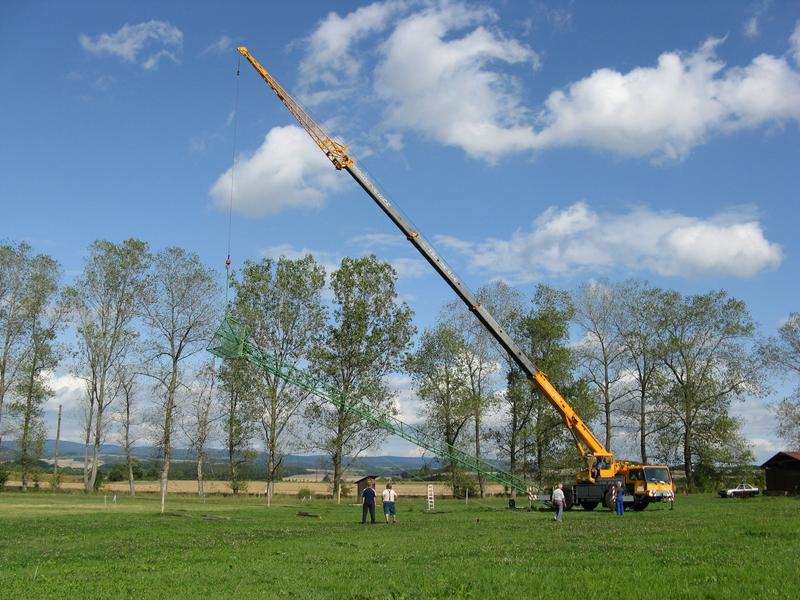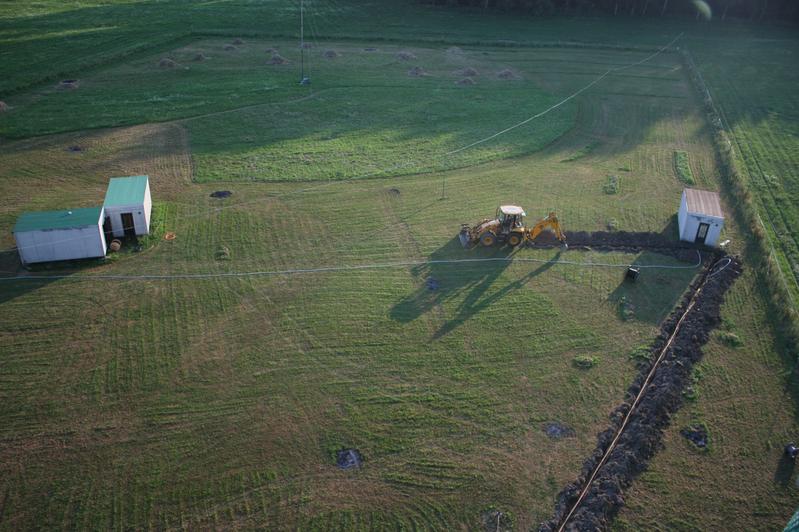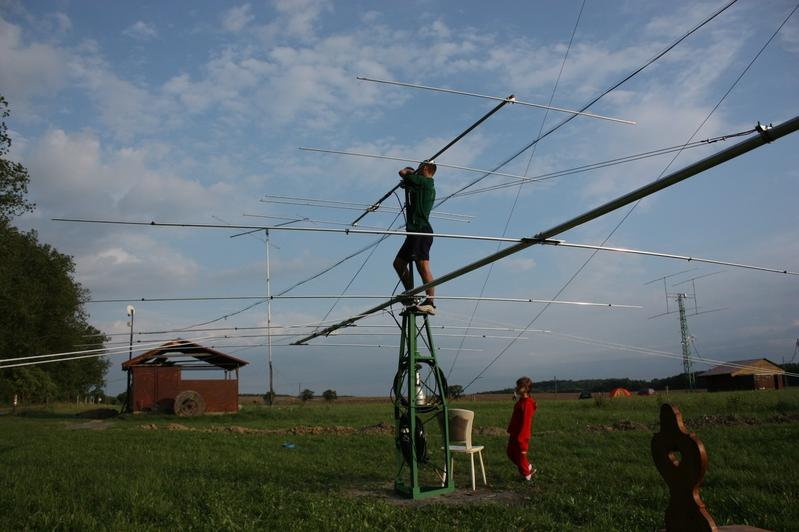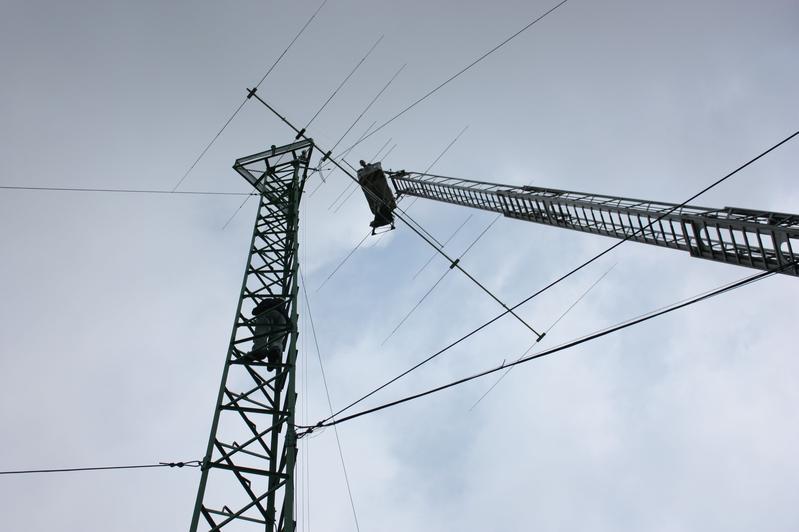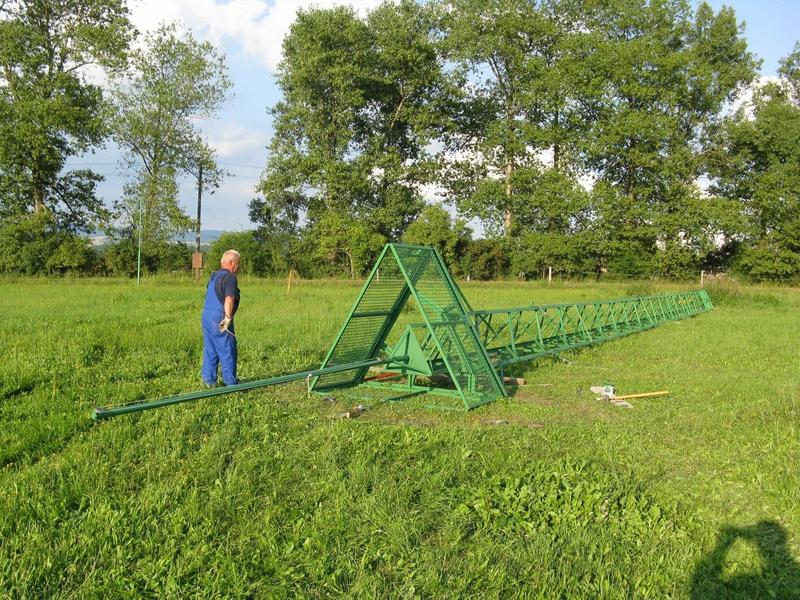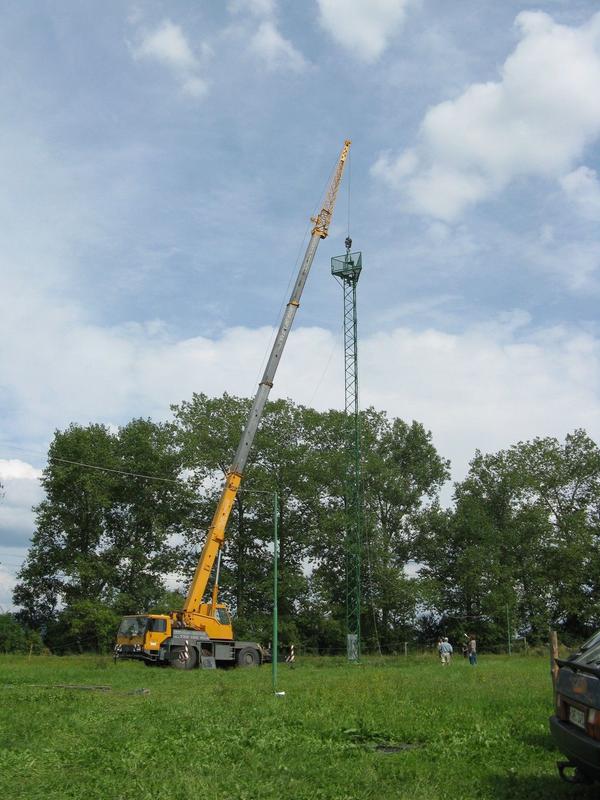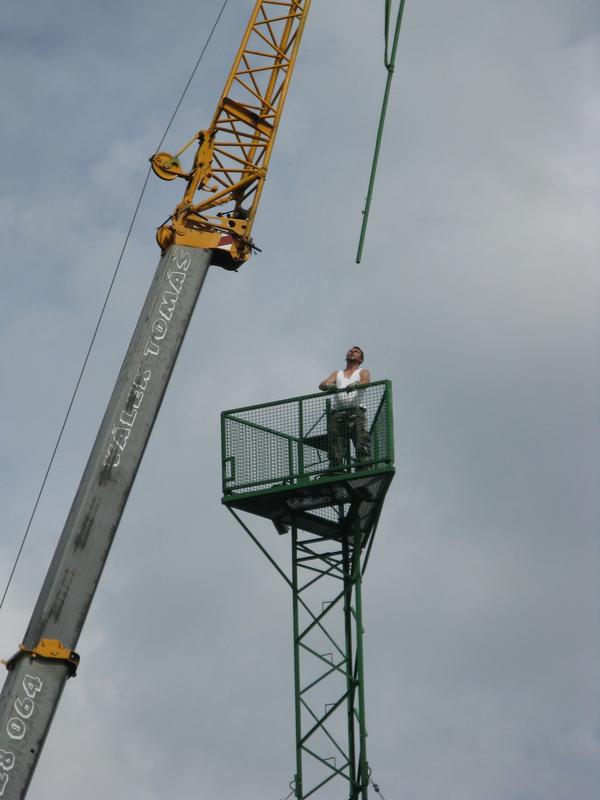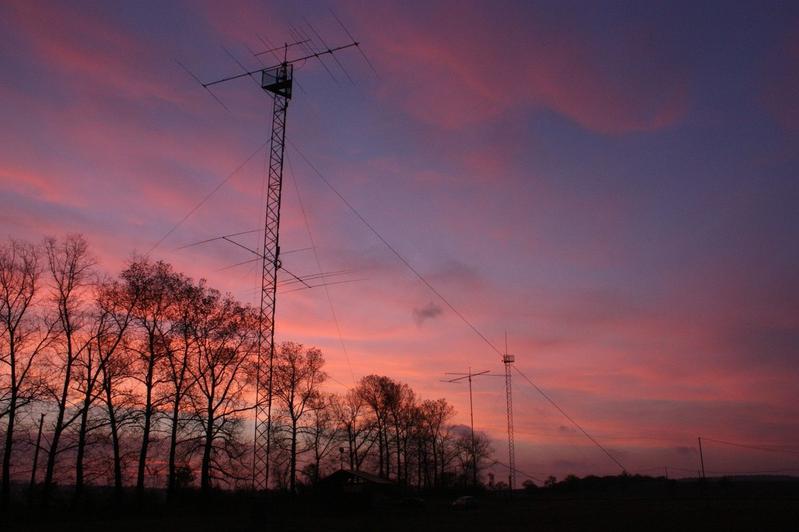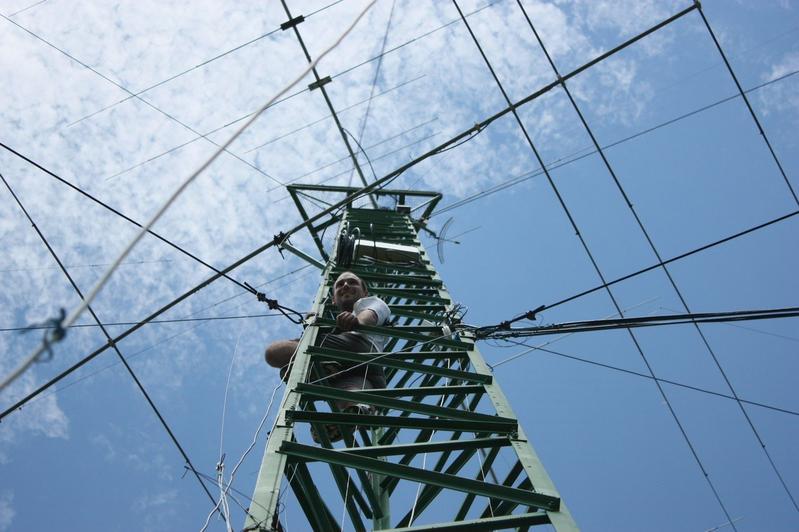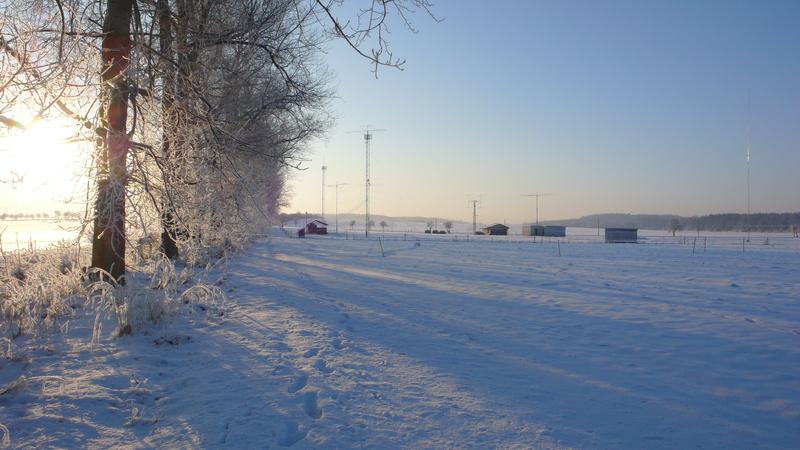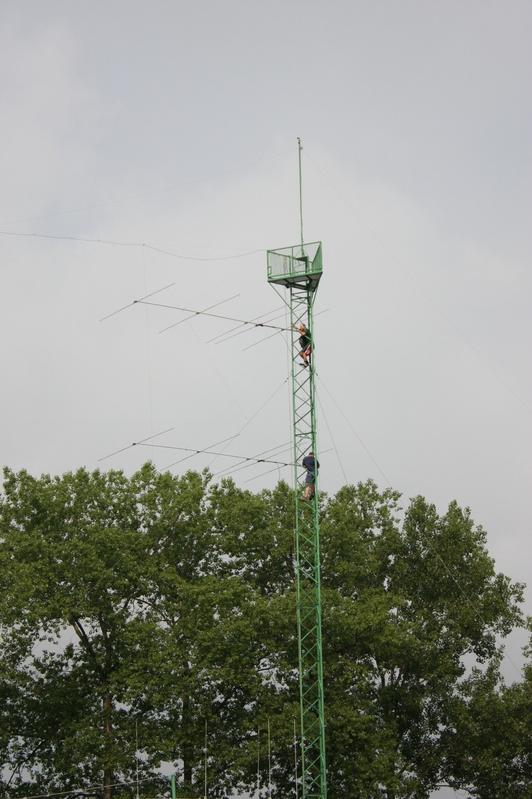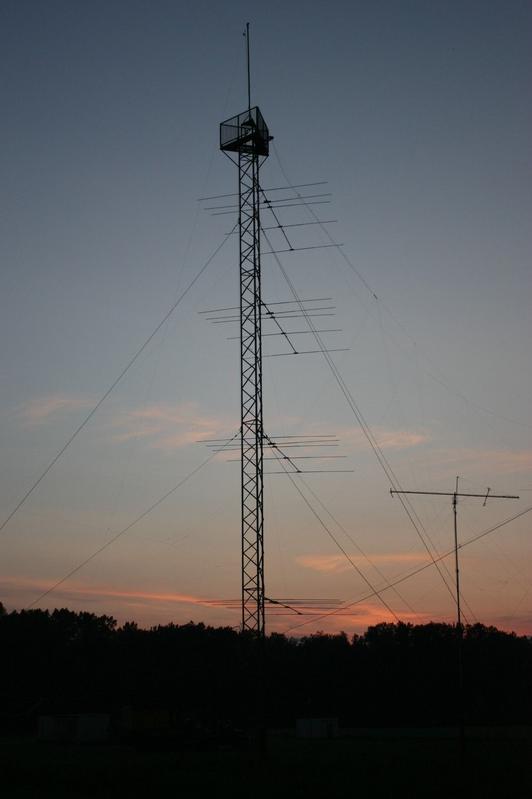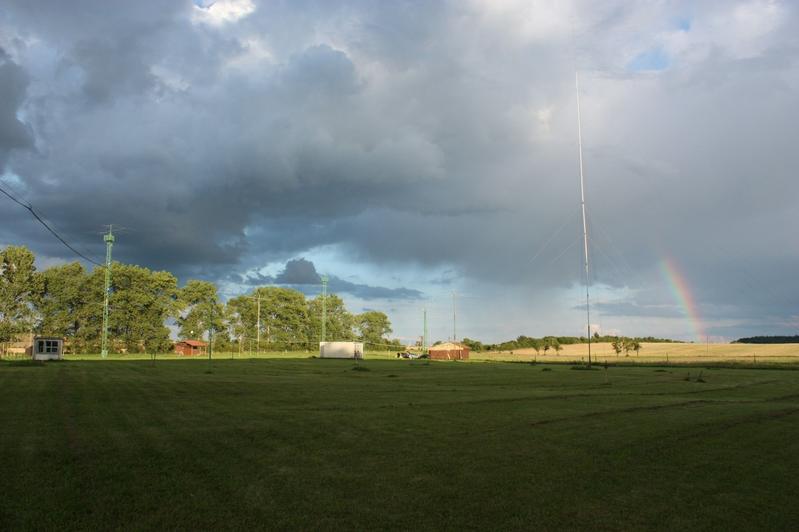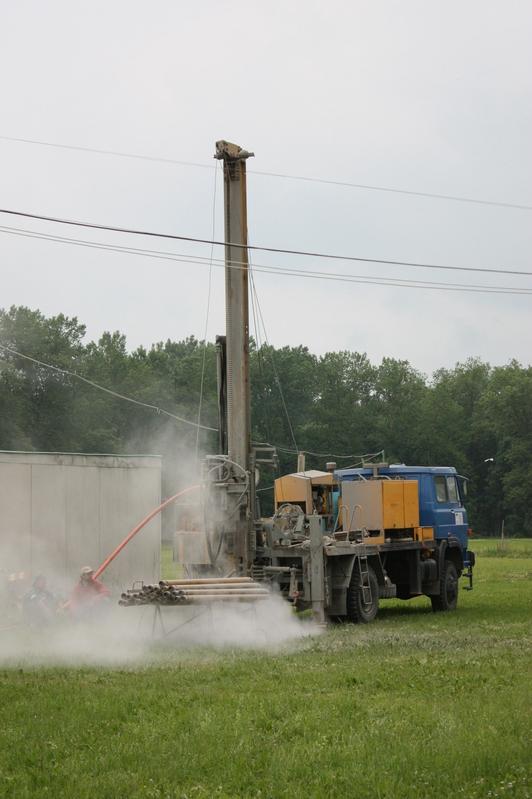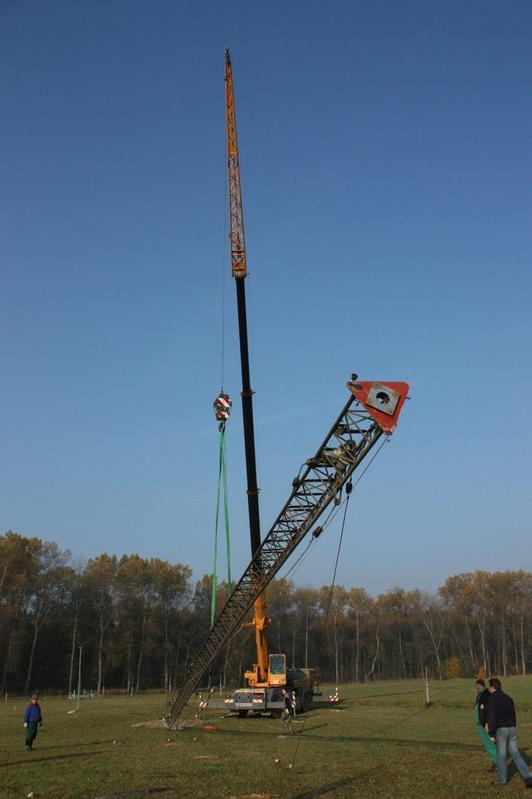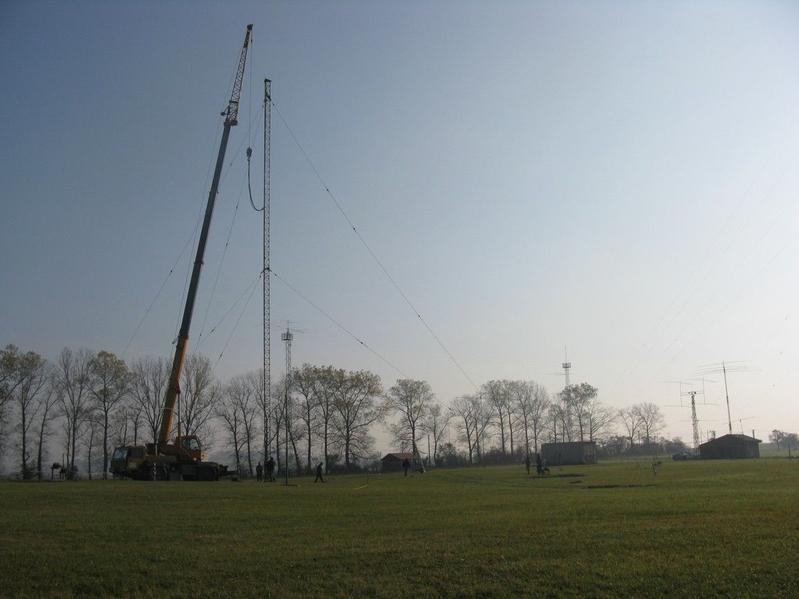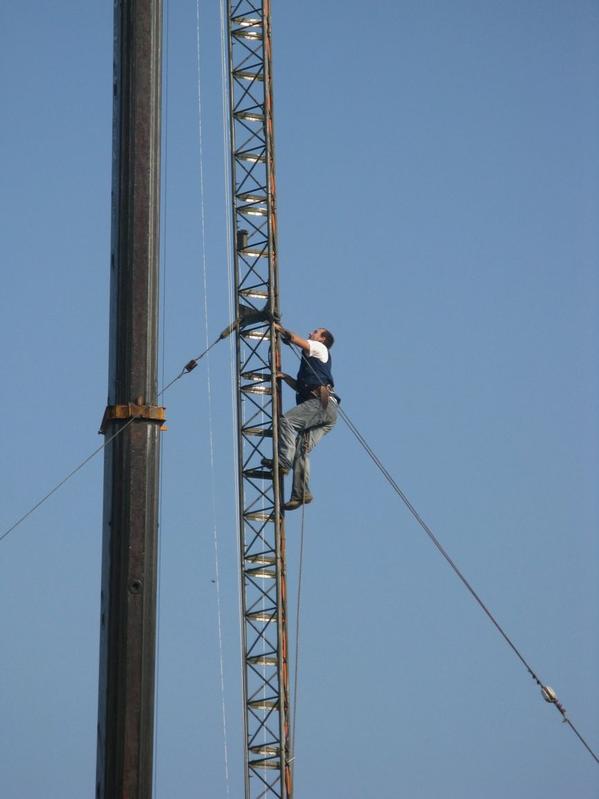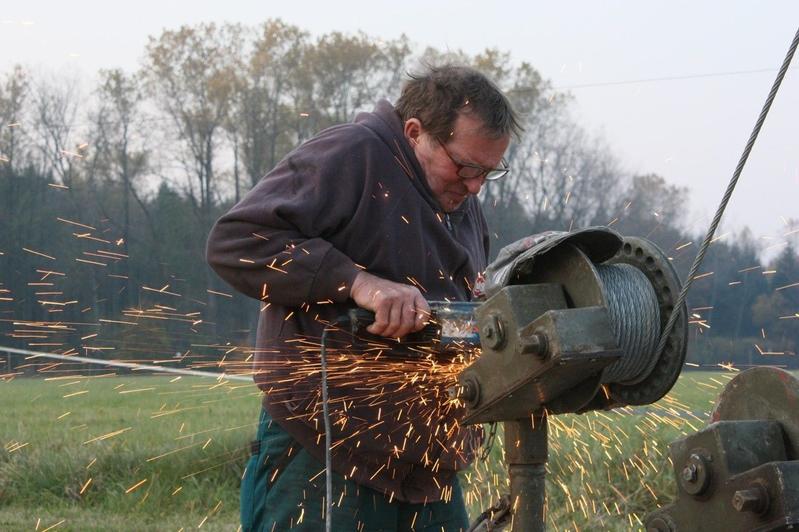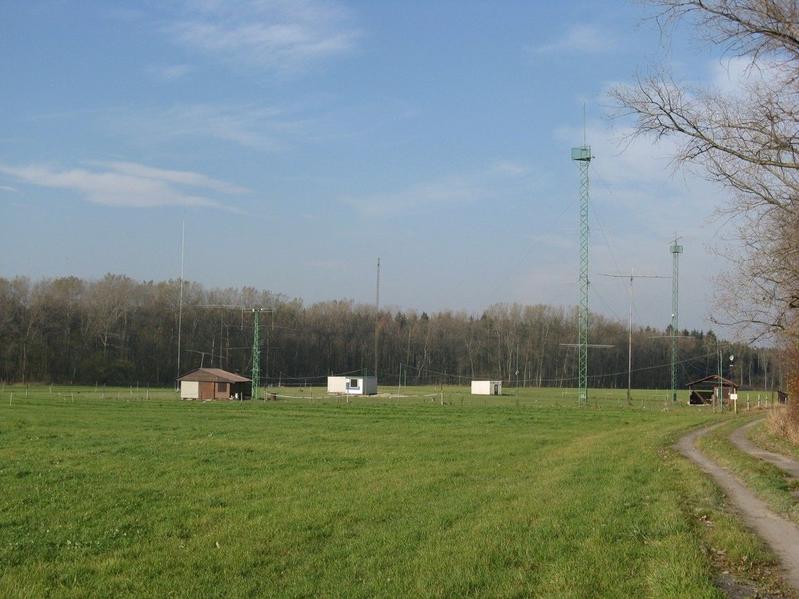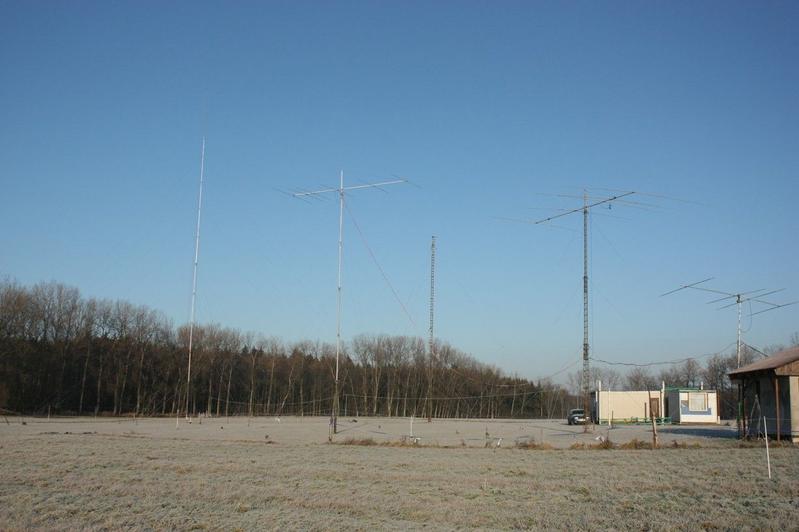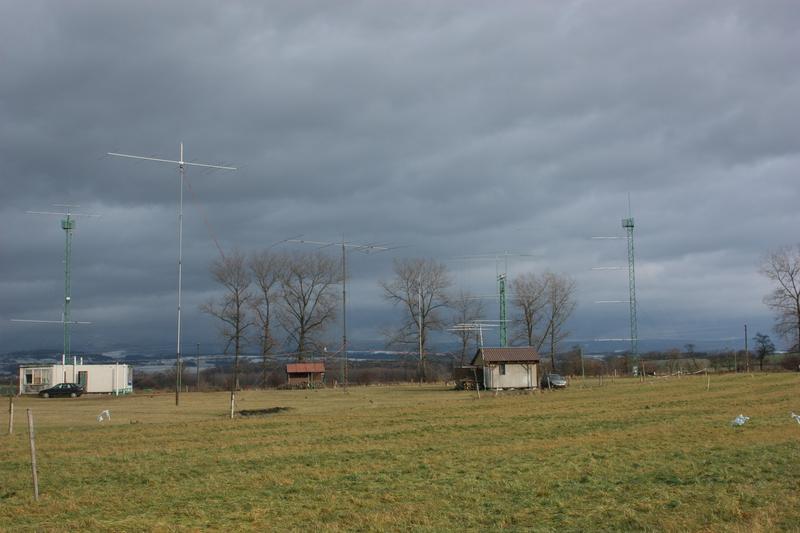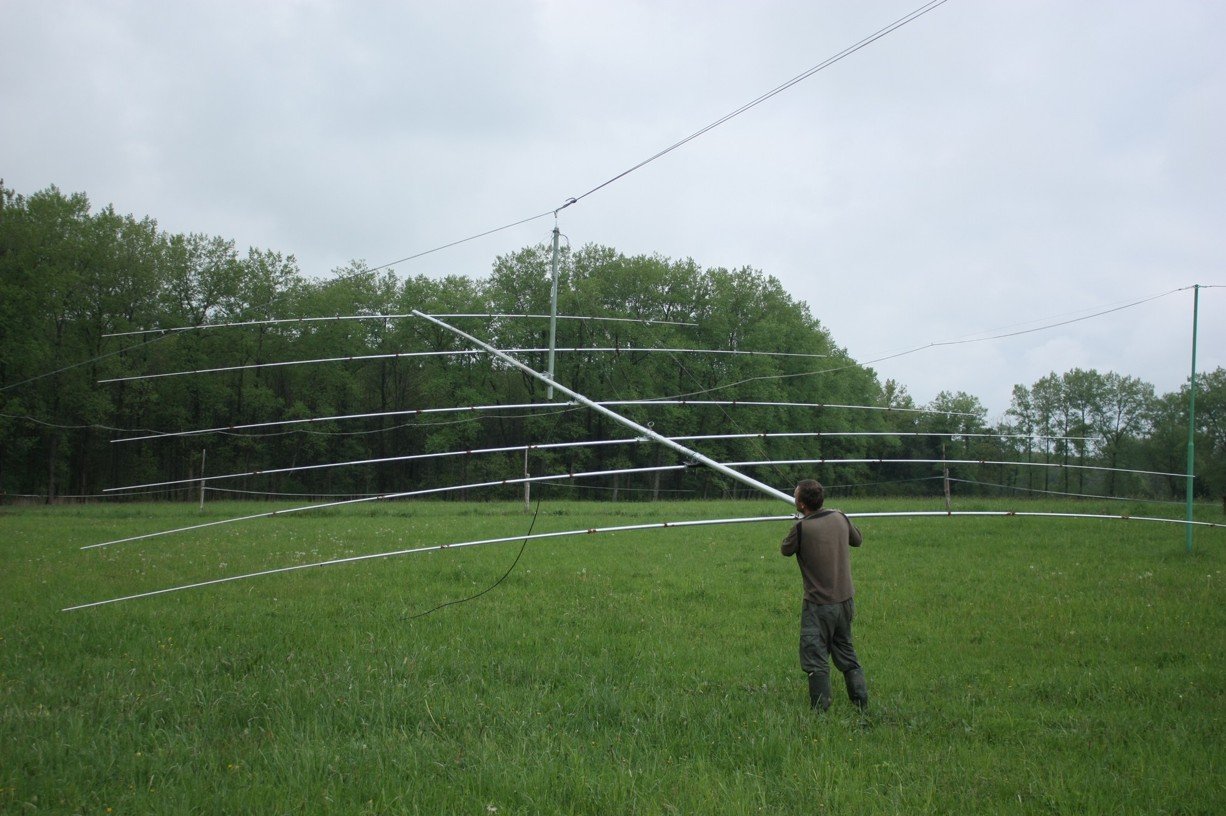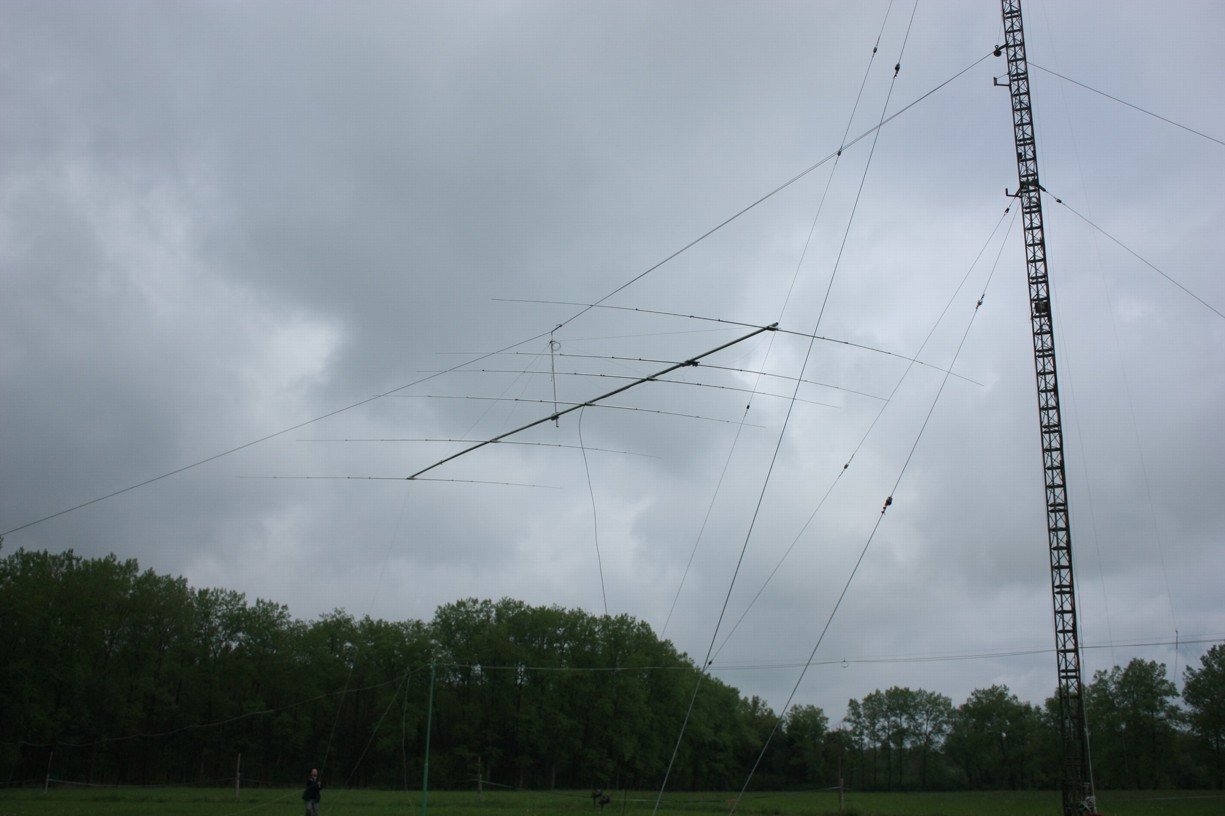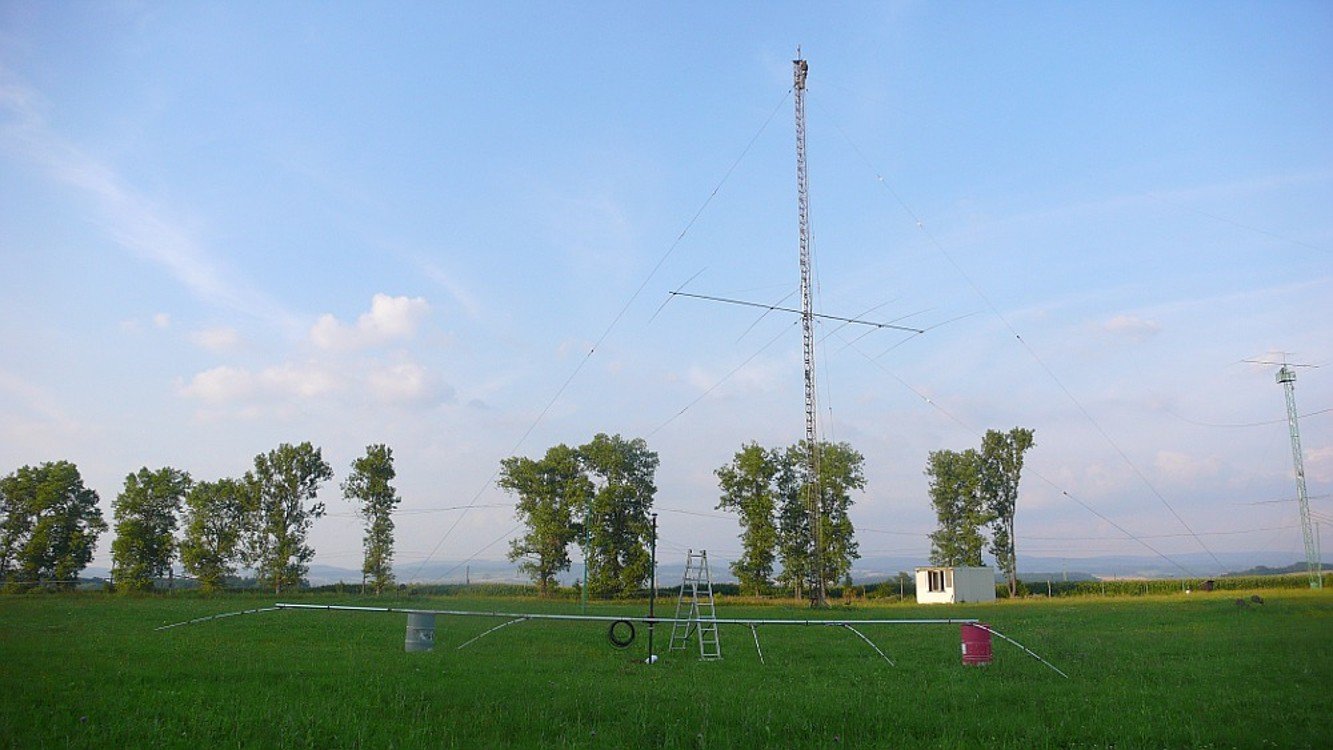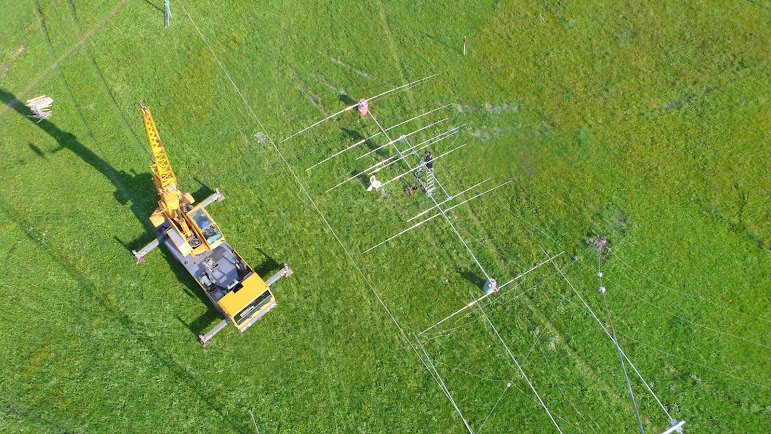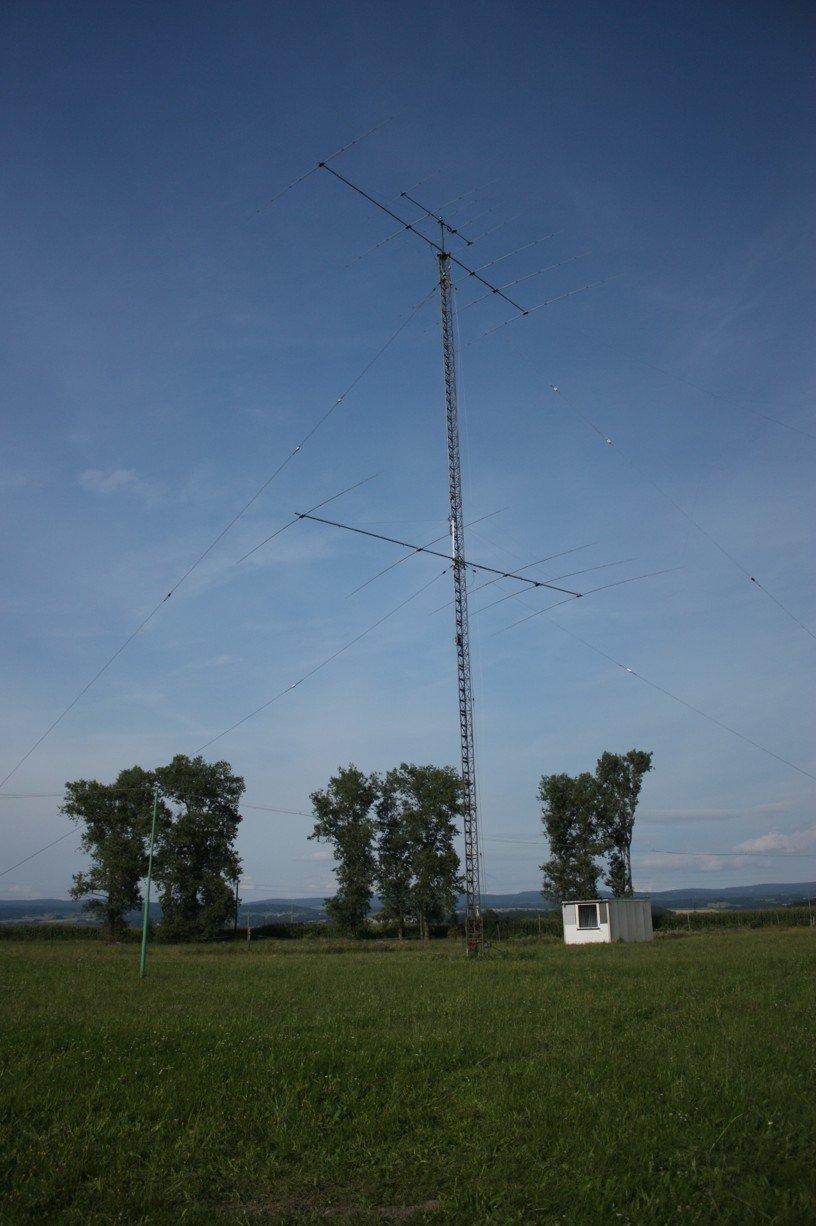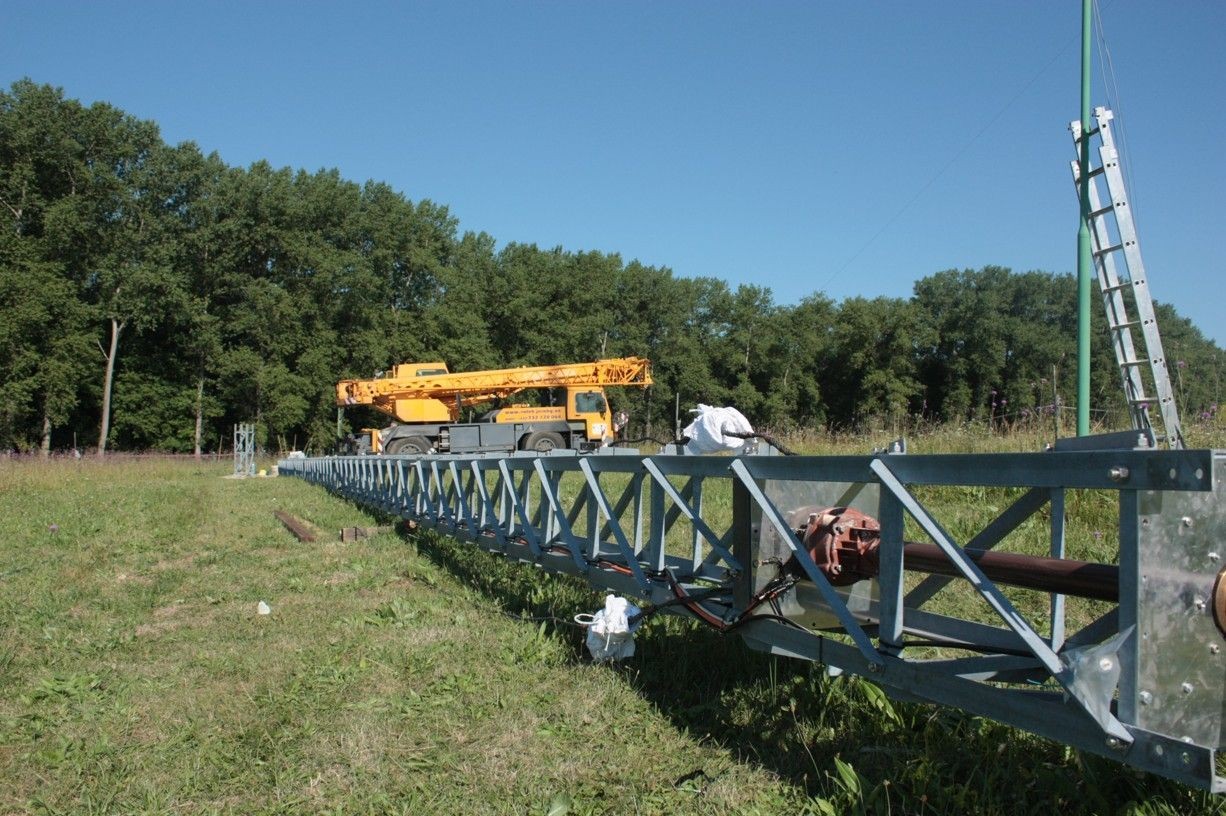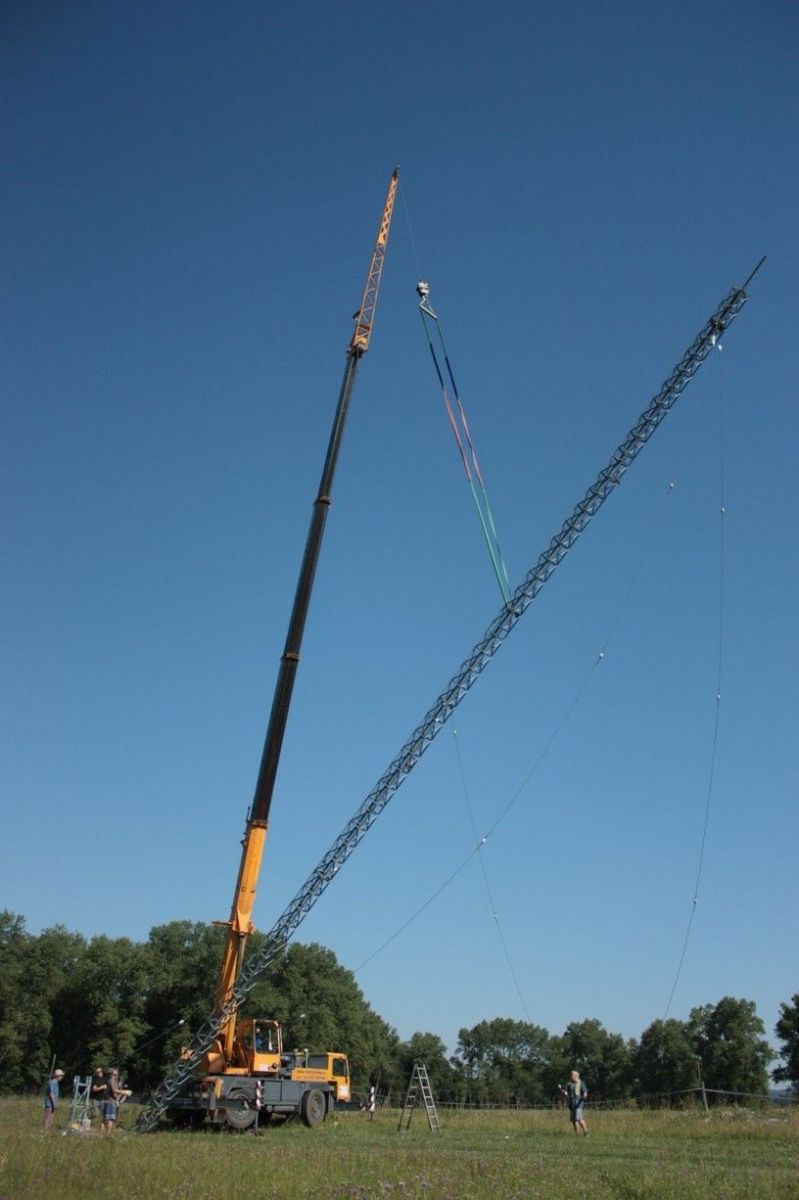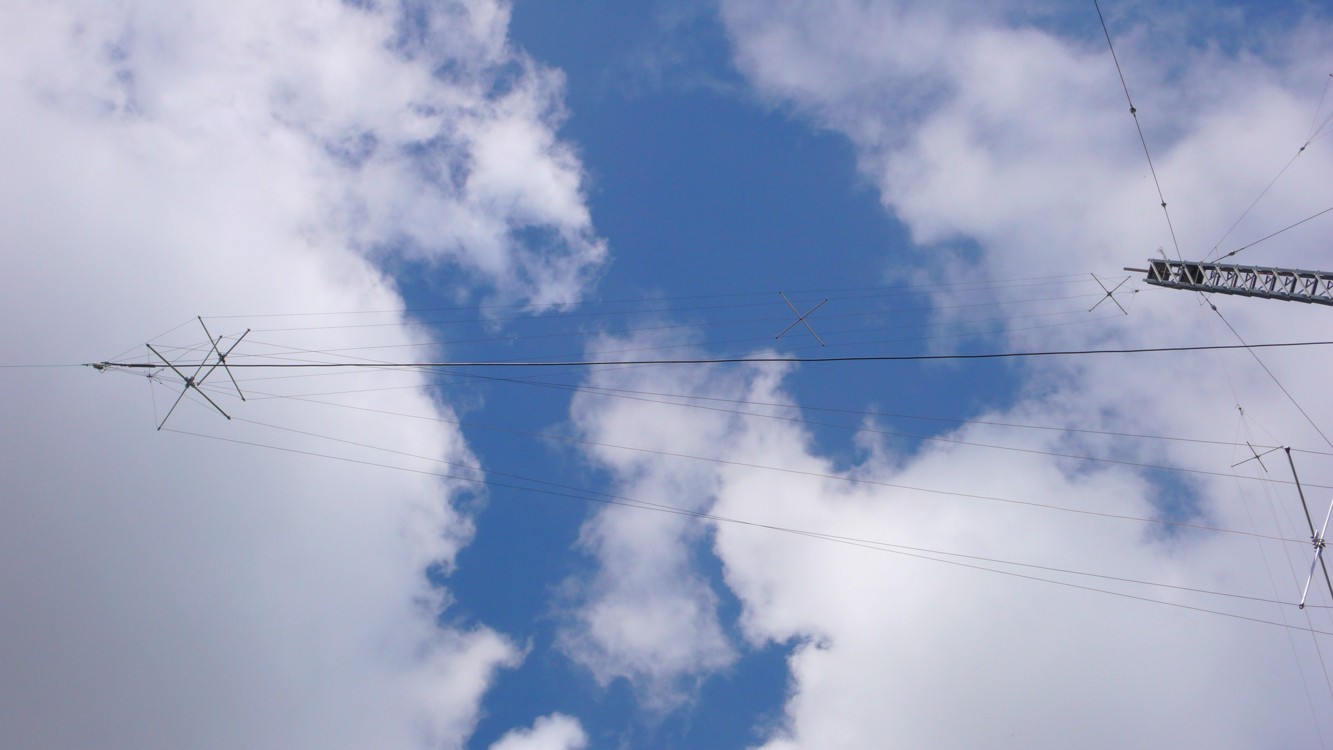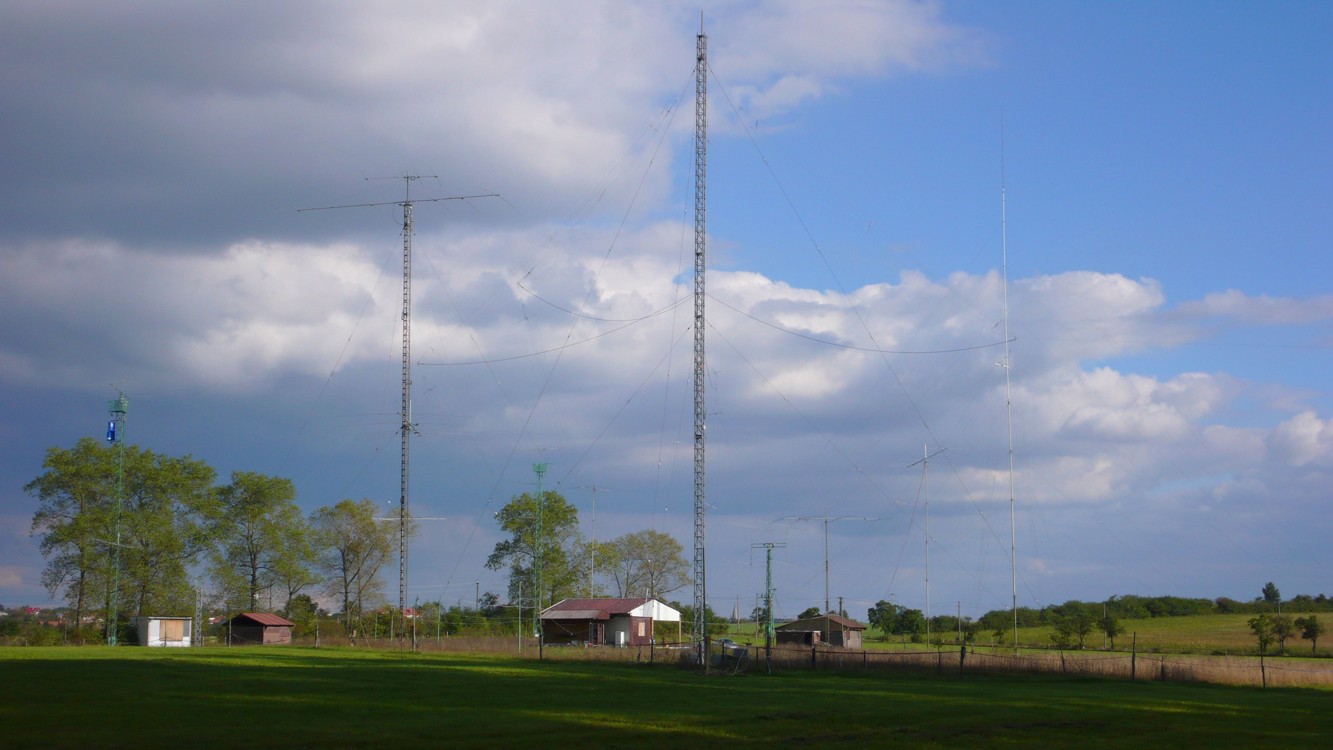 December 2013 :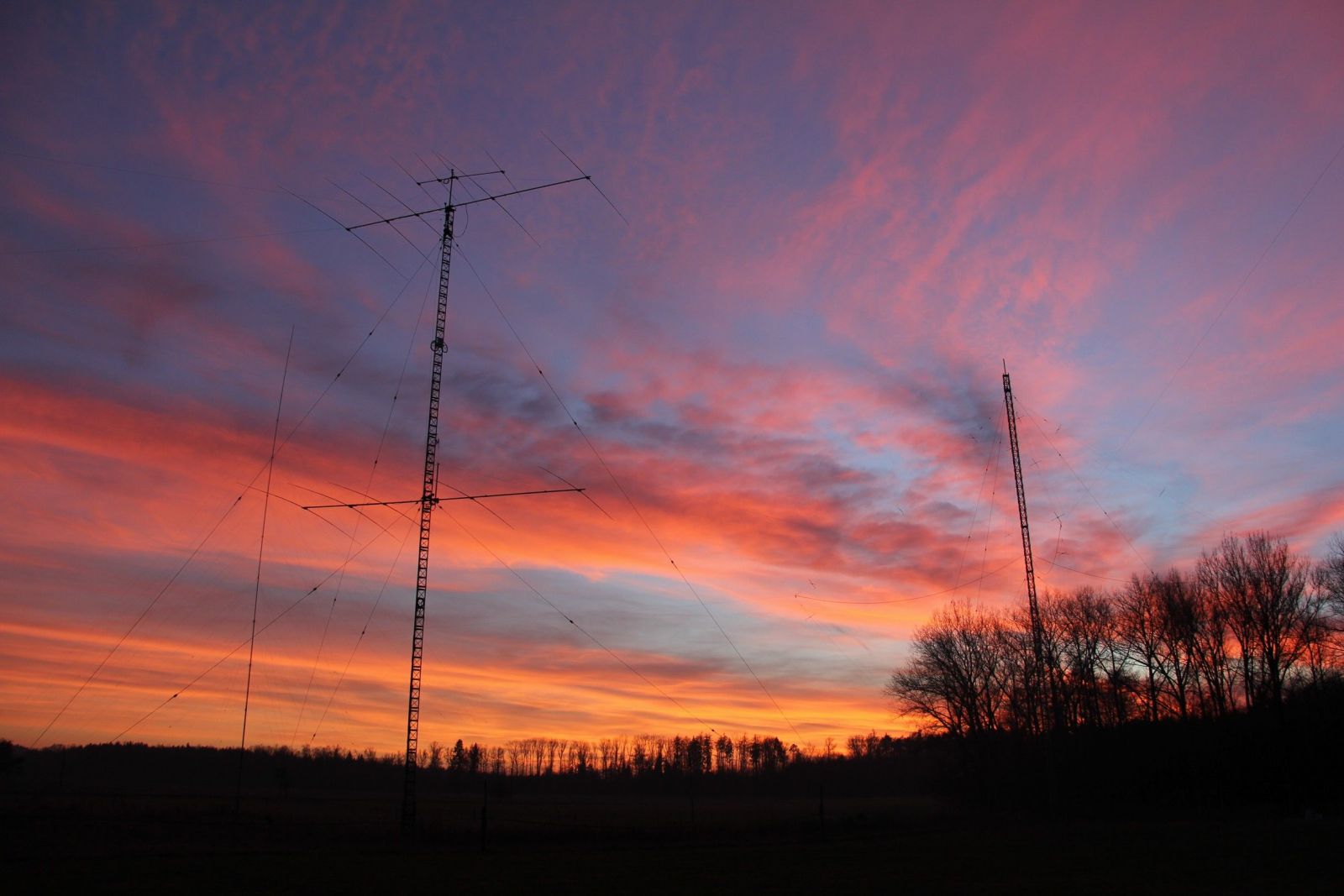 The story never ends.....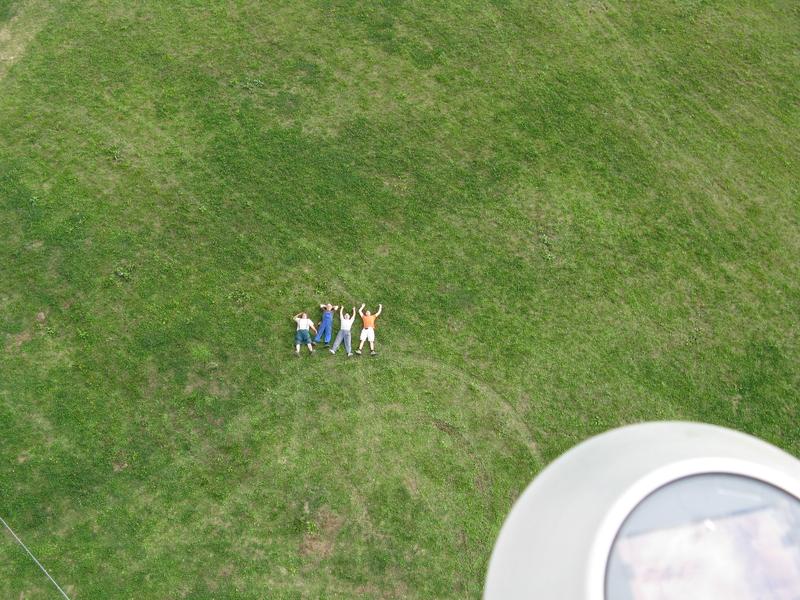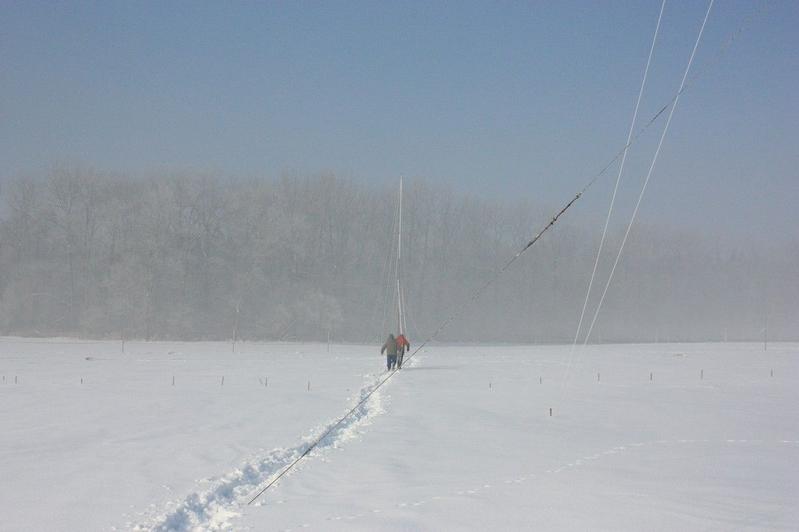 ---
Since 1992 we are working on the VHF-UHF-SHF bands from the second QTH "Koruna" in the "Orlicke hory", JO80FG, 1099m ASL.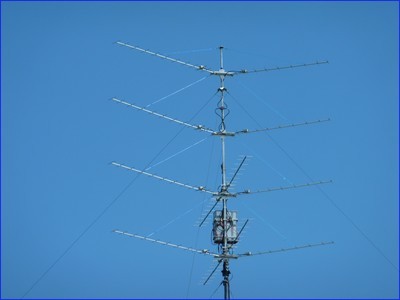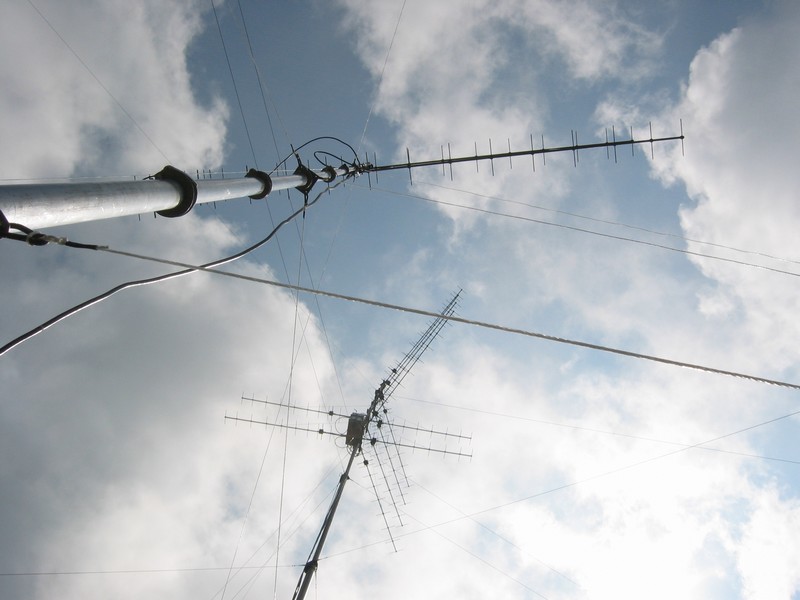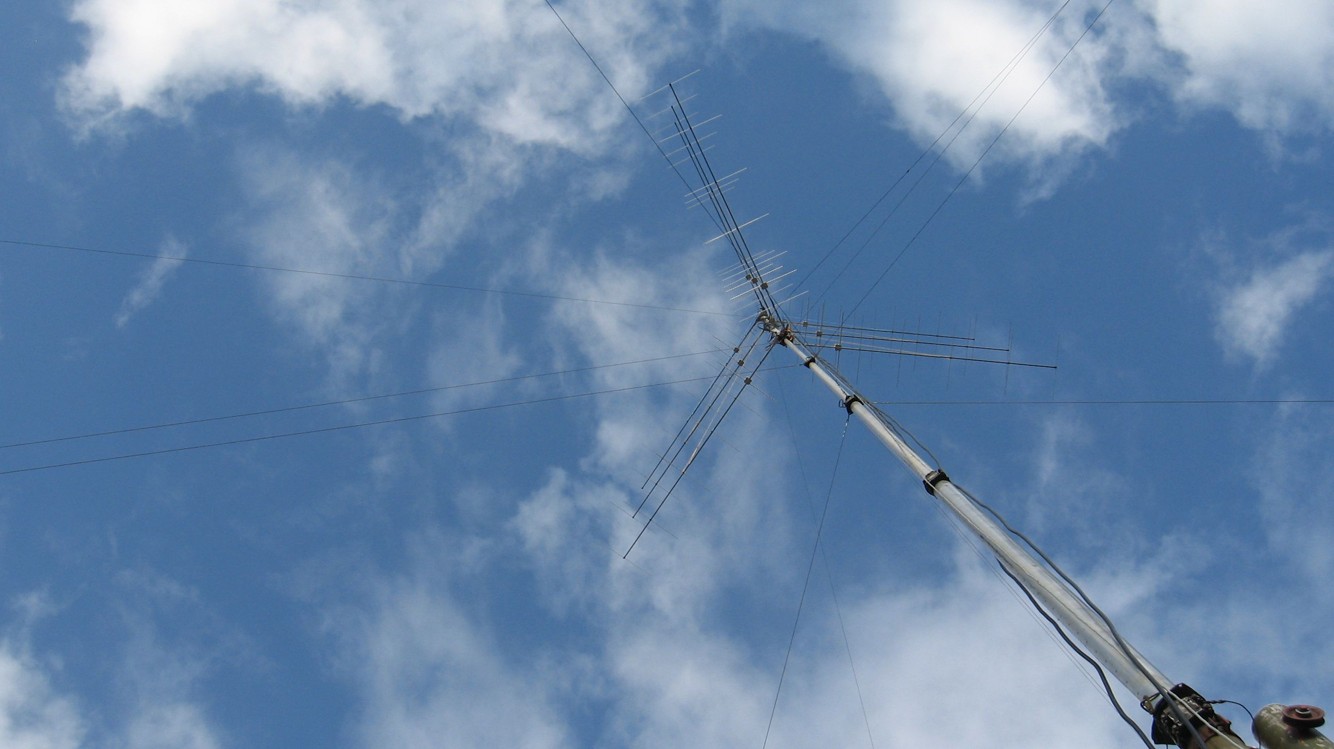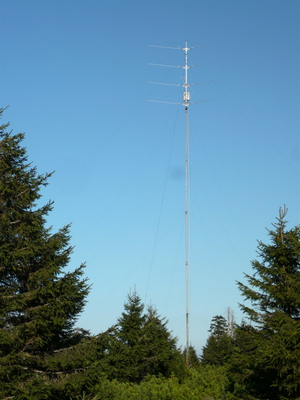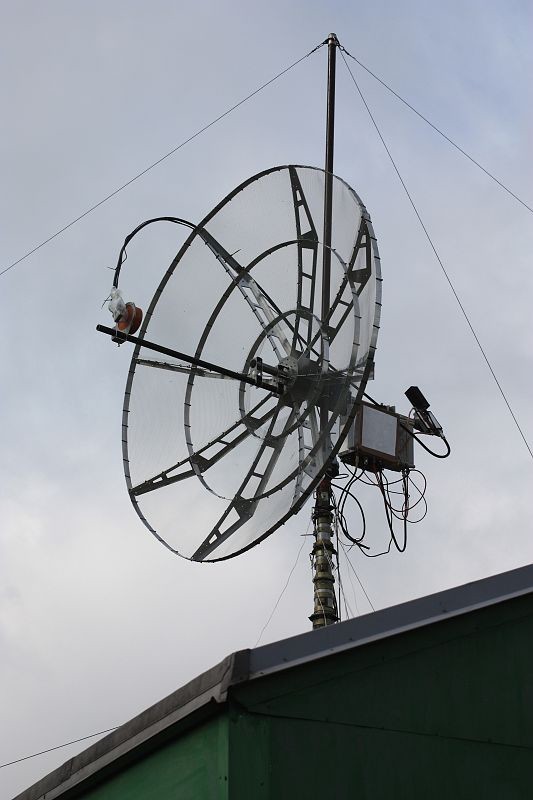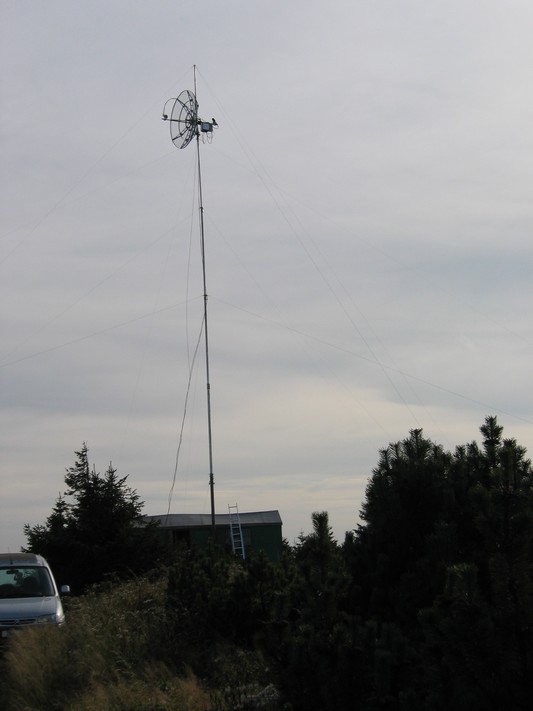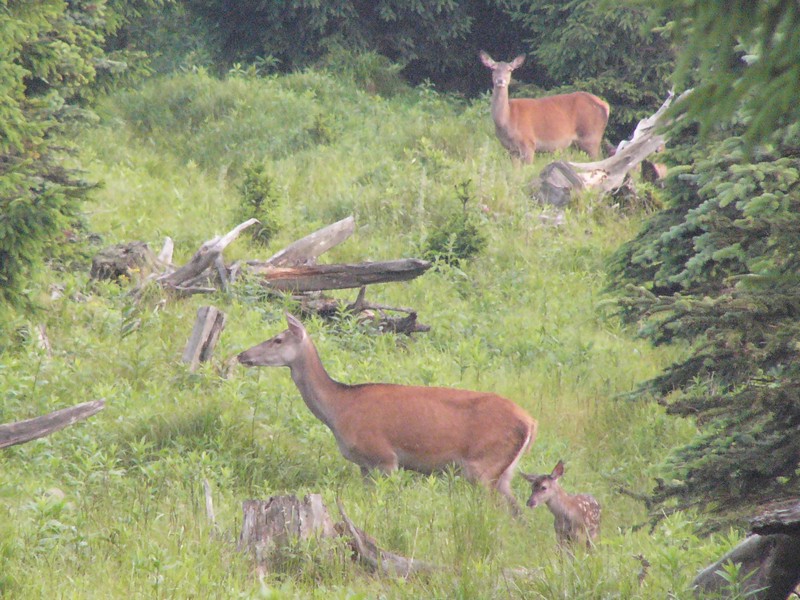 | Source | Activity | Date time |
| --- | --- | --- |
| RBN | DX de DL3KR-#: 3522.8 OL7M CW 29 dB 26 WPM CQ 0014Z | 2018-03-18 00:14:26 |
| RBN | DX de SM6FMB-#: 7042.1 OL7M RTTY 13 dB 45 BPS CQ 2028Z | 2018-02-09 20:28:10 |
| RBN | DX de DJ9IE-#: 7042.0 OL7M RTTY 19 dB 45 BPS CQ 2028Z | 2018-02-09 20:28:09 |
| RBN | DX de KM3T-2-#: 7041.9 OL7M RTTY 39 dB 45 BPS CQ 2021Z | 2018-02-09 20:21:16 |
| RBN | DX de JA4ZRK-#: 7042.0 OL7M RTTY 30 dB 45 BPS CQ 2021Z | 2018-02-09 20:21:16 |
| RBN | DX de JF2IWL-#: 7041.9 OL7M RTTY 18 dB 45 BPS CQ 2021Z | 2018-02-09 20:21:15 |
| RBN | DX de DF1LON-#: 7042.0 OL7M RTTY 15 dB 45 BPS CQ 2021Z | 2018-02-09 20:21:15 |
| RBN | DX de OH8WW-#: 7042.01 OL7M RTTY 57 dB 45 BPS CQ 2021Z | 2018-02-09 20:21:15 |
| RBN | DX de DL9GTB-#: 7042.0 OL7M RTTY 32 dB 45 BPS CQ 2021Z | 2018-02-09 20:21:15 |
| RBN | DX de W3LPL-#: 7042.0 OL7M RTTY 36 dB 45 BPS CQ 2021Z | 2018-02-09 20:21:14 |
| RBN | DX de WZ7I-#: 7041.90 OL7M RTTY 37 dB 45 BPS CQ 2021Z | 2018-02-09 20:21:14 |
| RBN | DX de KM3T-#: 7042.0 OL7M RTTY 38 dB 45 BPS CQ 2021Z | 2018-02-09 20:21:14 |
| RBN | DX de NN3RP-#: 7042.0 OL7M RTTY 16 dB 45 BPS CQ 2021Z | 2018-02-09 20:21:13 |
| RBN | DX de GW0FRE-#: 7050.3 OL7M RTTY 15 dB 45 BPS CQ 1200Z | 2018-01-28 12:00:11 |
| RBN | DX de LA6TPA-#: 14082.7 OL7M RTTY 46 dB 45 BPS CQ 1159Z | 2018-01-28 12:00:00 |
| RBN | DX de LZ7AA-#: 14082.7 OL7M RTTY 10 dB 45 BPS CQ 1159Z | 2018-01-28 11:59:59 |
| RBN | DX de LA6TPA-#: 14082.7 OL7M RTTY 50 dB 45 BPS CQ 1157Z | 2018-01-28 11:57:45 |
| RBN | DX de K1TTT-#: 14082.7 OL7M RTTY 9 dB 45 BPS CQ 1157Z | 2018-01-28 11:57:16 |
| RBN | DX de S50ARX-#: 14082.7 OL7M RTTY 16 dB 45 BPS CQ 1155Z | 2018-01-28 11:55:32 |
| RBN | DX de KM3T-#: 7050.3 OL7M RTTY 10 dB 45 BPS CQ 1154Z | 2018-01-28 11:54:30 |
| RBN | DX de N2QT-#: 14082.72 OL7M RTTY 8 dB 45 BPS CQ 1153Z | 2018-01-28 11:53:32 |
| RBN | DX de N2QT-#: 7050.30 OL7M RTTY 14 dB 45 BPS CQ 1153Z | 2018-01-28 11:53:27 |
| RBN | DX de LA6TPA-#: 7050.3 OL7M RTTY 16 dB 45 BPS CQ 1153Z | 2018-01-28 11:53:25 |
| RBN | DX de DL9GTB-#: 7050.4 OL7M RTTY 37 dB 45 BPS CQ 1153Z | 2018-01-28 11:53:25 |
| RBN | DX de M0VSE-#: 7050.3 OL7M RTTY 46 dB 45 BPS CQ 1153Z | 2018-01-28 11:53:23 |
| RBN | DX de W3LPL-#: 7050.3 OL7M RTTY 19 dB 45 BPS CQ 1153Z | 2018-01-28 11:53:23 |
| RBN | DX de S50ARX-#: 7050.3 OL7M RTTY 26 dB 45 BPS CQ 1153Z | 2018-01-28 11:53:22 |
| RBN | DX de DL9GTB-#: 14082.7 OL7M RTTY 40 dB 45 BPS CQ 1153Z | 2018-01-28 11:53:20 |
| RBN | DX de SM6FMB-#: 7050.4 OL7M RTTY 28 dB 45 BPS CQ 1153Z | 2018-01-28 11:53:20 |
| RBN | DX de SV1CDN-#: 14082.8 OL7M RTTY 19 dB 45 BPS CQ 1153Z | 2018-01-28 11:53:18 |
| RBN | DX de VU3KAZ-#: 14082.7 OL7M RTTY 11 dB 45 BPS CQ 1153Z | 2018-01-28 11:53:17 |
| RBN | DX de RA1OGN-#: 14082.9 OL7M RTTY 14 dB 45 BPS CQ 1153Z | 2018-01-28 11:53:14 |
| RBN | DX de KM3T-2-#: 14082.7 OL7M RTTY 8 dB 45 BPS CQ 1153Z | 2018-01-28 11:53:11 |
| RBN | DX de VE6AO-#: 14082.9 OL7M RTTY 10 dB 45 BPS CQ 1153Z | 2018-01-28 11:53:10 |
| RBN | DX de F5RRS-#: 14082.9 OL7M RTTY 37 dB 45 BPS CQ 1152Z | 2018-01-28 11:52:55 |
| RBN | DX de KM3T-#: 14082.70 OL7M RTTY 11 dB 45 BPS CQ 1152Z | 2018-01-28 11:52:55 |
| RBN | DX de VU3KAZ-#: 14082.6 OL7M RTTY 15 dB 45 BPS CQ 1152Z | 2018-01-28 11:52:53 |
| RBN | DX de LA6TPA-#: 14082.7 OL7M RTTY 33 dB 45 BPS CQ 1152Z | 2018-01-28 11:52:50 |
| RBN | DX de SM6FMB-#: 14082.9 OL7M RTTY 40 dB 45 BPS CQ 1152Z | 2018-01-28 11:52:50 |
| RBN | DX de W3LPL-#: 14082.6 OL7M RTTY 12 dB 45 BPS CQ 1152Z | 2018-01-28 11:52:49 |
| RBN | DX de GW0FRE-#: 14082.7 OL7M RTTY 22 dB 45 BPS CQ 1152Z | 2018-01-28 11:52:46 |
| RBN | DX de GI4DOH-#: 14082.7 OL7M RTTY 36 dB 45 BPS CQ 1152Z | 2018-01-28 11:52:46 |
| RBN | DX de GW0FRE-#: 7055.0 OL7M RTTY 19 dB 45 BPS CQ 1152Z | 2018-01-28 11:52:11 |
| RBN | DX de GW0FRE-#: 14083.6 OL7M RTTY 17 dB 45 BPS CQ 1147Z | 2018-01-28 11:47:25 |
| RBN | DX de SV1DPJ-#: 14083.6 OL7M RTTY 18 dB 45 BPS CQ 1147Z | 2018-01-28 11:47:24 |
| RBN | DX de J68HZ-#: 14083.7 OL7M RTTY 6 dB 45 BPS CQ 1147Z | 2018-01-28 11:47:23 |
| RBN | DX de VU3KAZ-#: 14083.6 OL7M RTTY 12 dB 45 BPS CQ 1147Z | 2018-01-28 11:47:22 |
| RBN | DX de W3LPL-#: 14083.5 OL7M RTTY 8 dB 45 BPS CQ 1147Z | 2018-01-28 11:47:13 |
| RBN | DX de VE6AO-#: 14083.8 OL7M RTTY 10 dB 45 BPS CQ 1147Z | 2018-01-28 11:47:10 |
| RBN | DX de RA1OGN-#: 14083.8 OL7M RTTY 10 dB 45 BPS CQ 1146Z | 2018-01-28 11:46:23 |
| RBN | DX de KM3T-#: 14083.61 OL7M RTTY 10 dB 45 BPS CQ 1146Z | 2018-01-28 11:46:20 |
| RBN | DX de DL9GTB-#: 14083.6 OL7M RTTY 31 dB 45 BPS CQ 1146Z | 2018-01-28 11:46:14 |
| RBN | DX de SM6FMB-#: 14083.8 OL7M RTTY 15 dB 45 BPS CQ 1146Z | 2018-01-28 11:46:00 |
| RBN | DX de F5RRS-#: 14083.8 OL7M RTTY 22 dB 45 BPS CQ 1145Z | 2018-01-28 11:45:59 |
| RBN | DX de GI4DOH-#: 14083.6 OL7M RTTY 52 dB 45 BPS CQ 1145Z | 2018-01-28 11:45:46 |
| RBN | DX de LA6TPA-#: 14083.6 OL7M RTTY 33 dB 45 BPS CQ 1145Z | 2018-01-28 11:45:45 |
| RBN | DX de GW0FRE-#: 14081.2 OL7M RTTY 22 dB 45 BPS CQ 1145Z | 2018-01-28 11:45:10 |
| RBN | DX de DL9GTB-#: 14081.2 OL7M RTTY 20 dB 45 BPS CQ 1145Z | 2018-01-28 11:45:09 |
| RBN | DX de VE6AO-#: 14081.4 OL7M RTTY 12 dB 45 BPS CQ 1145Z | 2018-01-28 11:45:04 |
| RBN | DX de GI4DOH-#: 14081.2 OL7M RTTY 50 dB 45 BPS CQ 1144Z | 2018-01-28 11:44:51 |
| RBN | DX de LA6TPA-#: 14081.2 OL7M RTTY 33 dB 45 BPS CQ 1144Z | 2018-01-28 11:44:50 |
| RBN | DX de WZ7I-#: 7054.92 OL7M RTTY 9 dB 45 BPS CQ 1144Z | 2018-01-28 11:44:42 |
| RBN | DX de KM3T-#: 7055.0 OL7M RTTY 11 dB 45 BPS CQ 1144Z | 2018-01-28 11:44:21 |
| RBN | DX de S50ARX-#: 7055.0 OL7M RTTY 38 dB 45 BPS CQ 1144Z | 2018-01-28 11:44:21 |
| RBN | DX de N2QT-#: 7055.01 OL7M RTTY 15 dB 45 BPS CQ 1144Z | 2018-01-28 11:44:21 |
| RBN | DX de LA6TPA-#: 7055.0 OL7M RTTY 20 dB 45 BPS CQ 1144Z | 2018-01-28 11:44:20 |
| RBN | DX de W3LPL-#: 7055.0 OL7M RTTY 19 dB 45 BPS CQ 1144Z | 2018-01-28 11:44:08 |
| RBN | DX de M0VSE-#: 7055.0 OL7M RTTY 38 dB 45 BPS CQ 1144Z | 2018-01-28 11:44:07 |
| RBN | DX de SM6FMB-#: 7055.1 OL7M RTTY 38 dB 45 BPS CQ 1144Z | 2018-01-28 11:44:05 |
| RBN | DX de LZ7AA-#: 7054.9 OL7M RTTY 24 dB 45 BPS CQ 1144Z | 2018-01-28 11:44:03 |
| RBN | DX de KM3T-#: 14092.49 OL7M RTTY 8 dB 45 BPS CQ 1138Z | 2018-01-28 11:38:00 |
| RBN | DX de VE6AO-#: 14092.7 OL7M RTTY 9 dB 45 BPS CQ 1137Z | 2018-01-28 11:37:34 |
| RBN | DX de SV1DPJ-#: 14092.5 OL7M RTTY 20 dB 45 BPS CQ 1137Z | 2018-01-28 11:37:29 |
| RBN | DX de GW0FRE-#: 14092.5 OL7M RTTY 9 dB 45 BPS CQ 1137Z | 2018-01-28 11:37:29 |
| RBN | DX de LZ7AA-#: 14092.5 OL7M RTTY 13 dB 45 BPS CQ 1136Z | 2018-01-28 11:36:50 |
| RBN | DX de VU3KAZ-#: 14092.5 OL7M RTTY 9 dB 45 BPS CQ 1136Z | 2018-01-28 11:36:17 |
| RBN | DX de LA6TPA-#: 14092.5 OL7M RTTY 30 dB 45 BPS CQ 1135Z | 2018-01-28 11:35:14 |
| RBN | DX de DL9GTB-#: 14092.5 OL7M RTTY 22 dB 45 BPS CQ 1135Z | 2018-01-28 11:35:13 |
| RBN | DX de F5RRS-#: 14092.7 OL7M RTTY 21 dB 45 BPS CQ 1135Z | 2018-01-28 11:35:13 |
| RBN | DX de RA1OGN-#: 14092.7 OL7M RTTY 12 dB 45 BPS CQ 1135Z | 2018-01-28 11:35:12 |
| RBN | DX de GI4DOH-#: 14092.5 OL7M RTTY 35 dB 45 BPS CQ 1135Z | 2018-01-28 11:35:11 |
| RBN | DX de S50ARX-#: 7055.0 OL7M RTTY 41 dB 45 BPS CQ 1134Z | 2018-01-28 11:34:15 |
| RBN | DX de N2QT-#: 7055.01 OL7M RTTY 15 dB 45 BPS CQ 1134Z | 2018-01-28 11:34:11 |
| RBN | DX de LA6TPA-#: 7055.0 OL7M RTTY 16 dB 45 BPS CQ 1134Z | 2018-01-28 11:34:10 |
| RBN | DX de KM3T-#: 7055.0 OL7M RTTY 12 dB 45 BPS CQ 1134Z | 2018-01-28 11:34:10 |
| RBN | DX de LZ7AA-#: 7054.9 OL7M RTTY 28 dB 45 BPS CQ 1133Z | 2018-01-28 11:33:53 |
| RBN | DX de W3LPL-#: 7055.0 OL7M RTTY 20 dB 45 BPS CQ 1133Z | 2018-01-28 11:33:52 |
| RBN | DX de M0VSE-#: 7055.0 OL7M RTTY 31 dB 45 BPS CQ 1133Z | 2018-01-28 11:33:51 |
| RBN | DX de SM6FMB-#: 7055.1 OL7M RTTY 41 dB 45 BPS CQ 1133Z | 2018-01-28 11:33:50 |
| RBN | DX de SV1CDN-#: 7050.7 OL7M RTTY 23 dB 45 BPS CQ 1130Z | 2018-01-28 11:30:08 |
| RBN | DX de RA1OGN-#: 14084.2 OL7M RTTY 9 dB 45 BPS CQ 1127Z | 2018-01-28 11:27:02 |
| RBN | DX de F5RRS-#: 14084.2 OL7M RTTY 21 dB 45 BPS CQ 1126Z | 2018-01-28 11:26:02 |
| RBN | DX de DL9GTB-#: 14084.0 OL7M RTTY 21 dB 45 BPS CQ 1126Z | 2018-01-28 11:26:02 |
| RBN | DX de GI4DOH-#: 14084.0 OL7M RTTY 43 dB 45 BPS CQ 1125Z | 2018-01-28 11:25:56 |
| RBN | DX de LA6TPA-#: 14084.0 OL7M RTTY 24 dB 45 BPS CQ 1125Z | 2018-01-28 11:25:55 |
| RBN | DX de SM6FMB-#: 14084.2 OL7M RTTY 21 dB 45 BPS CQ 1125Z | 2018-01-28 11:25:55 |
| RBN | DX de GW0FRE-#: 7050.8 OL7M RTTY 22 dB 45 BPS CQ 1125Z | 2018-01-28 11:25:08 |
| RBN | DX de KM3T-#: 7050.4 OL7M RTTY 12 dB 45 BPS CQ 1123Z | 2018-01-28 11:23:40 |
| RBN | DX de LA6TPA-#: 7050.4 OL7M RTTY 15 dB 45 BPS CQ 1123Z | 2018-01-28 11:23:35 |
| RBN | DX de N2QT-#: 7050.41 OL7M RTTY 19 dB 45 BPS CQ 1123Z | 2018-01-28 11:23:35 |
| RBN | DX de M0VSE-#: 7050.4 OL7M RTTY 45 dB 45 BPS CQ 1123Z | 2018-01-28 11:23:35 |
| RBN | DX de S50ARX-#: 7050.4 OL7M RTTY 38 dB 45 BPS CQ 1123Z | 2018-01-28 11:23:34 |
| RBN | DX de LZ7AA-#: 7050.3 OL7M RTTY 22 dB 45 BPS CQ 1123Z | 2018-01-28 11:23:33 |
| RBN | DX de DL9GTB-#: 7050.5 OL7M RTTY 26 dB 45 BPS CQ 1123Z | 2018-01-28 11:23:32 |
| RBN | DX de W3LPL-#: 7050.4 OL7M RTTY 17 dB 45 BPS CQ 1123Z | 2018-01-28 11:23:31 |
| RBN | DX de SM6FMB-#: 7050.5 OL7M RTTY 40 dB 45 BPS CQ 1123Z | 2018-01-28 11:23:30 |
| RBN | DX de SV1CDN-#: 7050.4 OL7M RTTY 17 dB 45 BPS CQ 1123Z | 2018-01-28 11:23:18 |
| RBN | DX de VU3KAZ-#: 14084.0 OL7M RTTY 18 dB 45 BPS CQ 1123Z | 2018-01-28 11:23:12 |
| RBN | DX de SV1DPJ-#: 14084.0 OL7M RTTY 19 dB 45 BPS CQ 1121Z | 2018-01-28 11:21:49 |
| RBN | DX de JF2IWL-#: 14084.0 OL7M RTTY 7 dB 45 BPS CQ 1119Z | 2018-01-28 11:19:34 |
| RBN | DX de GW0FRE-#: 7052.7 OL7M RTTY 20 dB 45 BPS CQ 1118Z | 2018-01-28 11:18:13 |
| RBN | DX de LZ7AA-#: 14084.0 OL7M RTTY 9 dB 45 BPS CQ 1116Z | 2018-01-28 11:16:53 |
| RBN | DX de RA1OGN-#: 14084.2 OL7M RTTY 11 dB 45 BPS CQ 1116Z | 2018-01-28 11:16:36 |
| RBN | DX de GW0FRE-#: 14084.0 OL7M RTTY 12 dB 45 BPS CQ 1116Z | 2018-01-28 11:16:02 |
| RBN | DX de DL9GTB-#: 14084.0 OL7M RTTY 21 dB 45 BPS CQ 1115Z | 2018-01-28 11:15:56 |
| RBN | DX de F5RRS-#: 14084.2 OL7M RTTY 22 dB 45 BPS CQ 1115Z | 2018-01-28 11:15:56 |
| RBN | DX de GI4DOH-#: 14084.0 OL7M RTTY 44 dB 45 BPS CQ 1115Z | 2018-01-28 11:15:51 |
| RBN | DX de SM6FMB-#: 14084.2 OL7M RTTY 26 dB 45 BPS CQ 1115Z | 2018-01-28 11:15:50 |
| RBN | DX de LA6TPA-#: 14084.0 OL7M RTTY 22 dB 45 BPS CQ 1115Z | 2018-01-28 11:15:49 |
| RBN | DX de SV1CDN-#: 7052.6 OL7M RTTY 24 dB 45 BPS CQ 1115Z | 2018-01-28 11:15:28 |
| RBN | DX de LA6TPA-#: 7052.7 OL7M RTTY 19 dB 45 BPS CQ 1115Z | 2018-01-28 11:15:19 |
| RBN | DX de M0VSE-#: 7052.7 OL7M RTTY 38 dB 45 BPS CQ 1115Z | 2018-01-28 11:15:15 |
| RBN | DX de N2QT-#: 7052.71 OL7M RTTY 21 dB 45 BPS CQ 1115Z | 2018-01-28 11:15:15 |
| RBN | DX de KM3T-#: 7052.7 OL7M RTTY 12 dB 45 BPS CQ 1115Z | 2018-01-28 11:15:15 |
| RBN | DX de LZ7AA-#: 7052.6 OL7M RTTY 31 dB 45 BPS CQ 1115Z | 2018-01-28 11:15:13 |
| RBN | DX de S50ARX-#: 7052.7 OL7M RTTY 48 dB 45 BPS CQ 1115Z | 2018-01-28 11:15:13 |
| RBN | DX de DL9GTB-#: 7052.8 OL7M RTTY 34 dB 45 BPS CQ 1115Z | 2018-01-28 11:15:11 |
| RBN | DX de W3LPL-#: 7052.7 OL7M RTTY 25 dB 45 BPS CQ 1115Z | 2018-01-28 11:15:10 |
| RBN | DX de SM6FMB-#: 7052.8 OL7M RTTY 41 dB 45 BPS CQ 1115Z | 2018-01-28 11:15:10 |
| RBN | DX de LZ7AA-#: 7046.7 OL7M RTTY 23 dB 45 BPS CQ 1114Z | 2018-01-28 11:14:23 |
| RBN | DX de GW0FRE-#: 7046.8 OL7M RTTY 19 dB 45 BPS CQ 1111Z | 2018-01-28 11:11:52 |
| RBN | DX de SV1CDN-#: 7046.8 OL7M RTTY 23 dB 45 BPS CQ 1111Z | 2018-01-28 11:11:23 |
| RBN | DX de KM3T-#: 7046.8 OL7M RTTY 10 dB 45 BPS CQ 1111Z | 2018-01-28 11:11:10 |
| RBN | DX de W3LPL-#: 7046.8 OL7M RTTY 13 dB 45 BPS CQ 1108Z | 2018-01-28 11:08:55 |
| RBN | DX de DL9GTB-#: 7046.9 OL7M RTTY 51 dB 45 BPS CQ 1108Z | 2018-01-28 11:08:06 |
| RBN | DX de LZ4UX-#: 7046.8 OL7M RTTY 8 dB 45 BPS CQ 1107Z | 2018-01-28 11:07:45 |
| RBN | DX de F5RRS-#: 7046.9 OL7M RTTY 40 dB 45 BPS CQ 1107Z | 2018-01-28 11:07:16 |
| RBN | DX de SM6FMB-#: 7046.9 OL7M RTTY 38 dB 45 BPS CQ 1107Z | 2018-01-28 11:07:15 |
| RBN | DX de N2QT-#: 7046.80 OL7M RTTY 18 dB 45 BPS CQ 1107Z | 2018-01-28 11:07:14 |
| RBN | DX de S50ARX-#: 7046.8 OL7M RTTY 46 dB 45 BPS CQ 1107Z | 2018-01-28 11:07:13 |
| RBN | DX de M0VSE-#: 7046.8 OL7M RTTY 39 dB 45 BPS CQ 1107Z | 2018-01-28 11:07:13 |
| RBN | DX de KM3T-2-#: 7046.7 OL7M RTTY 12 dB 45 BPS CQ 1106Z | 2018-01-28 11:06:11 |
| RBN | DX de SV1CDN-#: 7046.8 OL7M RTTY 25 dB 45 BPS CQ 1105Z | 2018-01-28 11:05:13 |
| RBN | DX de RA1OGN-#: 7046.9 OL7M RTTY 10 dB 45 BPS CQ 1104Z | 2018-01-28 11:04:45 |
| RBN | DX de LA6TPA-#: 7046.8 OL7M RTTY 26 dB 45 BPS CQ 1104Z | 2018-01-28 11:04:44 |
| RBN | DX de LZ7AA-#: 7046.7 OL7M RTTY 26 dB 45 BPS CQ 1104Z | 2018-01-28 11:04:08 |
| RBN | DX de SV1CDN-#: 7046.8 OL7M RTTY 24 dB 45 BPS CQ 1101Z | 2018-01-28 11:01:48 |
| RBN | DX de GW0FRE-#: 7046.8 OL7M RTTY 17 dB 45 BPS CQ 1059Z | 2018-01-28 10:59:06 |
| RBN | DX de KM3T-#: 7046.8 OL7M RTTY 9 dB 45 BPS CQ 1057Z | 2018-01-28 10:57:50 |
| RBN | DX de M0VSE-#: 7046.8 OL7M RTTY 38 dB 45 BPS CQ 1057Z | 2018-01-28 10:57:13 |
| RBN | DX de LZ4UX-#: 7046.8 OL7M RTTY 7 dB 45 BPS CQ 1057Z | 2018-01-28 10:57:04 |
| RBN | DX de F5RRS-#: 7046.9 OL7M RTTY 48 dB 45 BPS CQ 1056Z | 2018-01-28 10:56:50 |
| RBN | DX de DL9GTB-#: 7046.9 OL7M RTTY 50 dB 45 BPS CQ 1056Z | 2018-01-28 10:56:49 |
| RBN | DX de N2QT-#: 7046.80 OL7M RTTY 18 dB 45 BPS CQ 1056Z | 2018-01-28 10:56:48 |
| RBN | DX de S50ARX-#: 7046.8 OL7M RTTY 29 dB 45 BPS CQ 1056Z | 2018-01-28 10:56:47 |
| RBN | DX de SM6FMB-#: 7046.9 OL7M RTTY 43 dB 45 BPS CQ 1056Z | 2018-01-28 10:56:45 |
| RBN | DX de KM3T-2-#: 7046.7 OL7M RTTY 9 dB 45 BPS CQ 1055Z | 2018-01-28 10:55:51 |
| RBN | DX de RA1OGN-#: 7046.9 OL7M RTTY 12 dB 45 BPS CQ 1054Z | 2018-01-28 10:54:14 |
| RBN | DX de LA6TPA-#: 7046.8 OL7M RTTY 20 dB 45 BPS CQ 1054Z | 2018-01-28 10:54:14 |
| RBN | DX de LZ7AA-#: 7046.7 OL7M RTTY 22 dB 45 BPS CQ 1054Z | 2018-01-28 10:54:03 |
| RBN | DX de GI4DOH-#: 14083.8 OL7M RTTY 42 dB 45 BPS CQ 1054Z | 2018-01-28 10:54:01 |
| RBN | DX de JH4UTP-#: 14083.8 OL7M RTTY 7 dB 45 BPS CQ 1051Z | 2018-01-28 10:51:39 |
| RBN | DX de GW0FRE-#: 14083.8 OL7M RTTY 12 dB 45 BPS CQ 1050Z | 2018-01-28 10:50:50 |
| RBN | DX de RA1OGN-#: 14084.0 OL7M RTTY 11 dB 45 BPS CQ 1050Z | 2018-01-28 10:50:33 |
| RBN | DX de F5RRS-#: 14084.0 OL7M RTTY 21 dB 45 BPS CQ 1049Z | 2018-01-28 10:49:14 |
| RBN | DX de GW0FRE-#: 7046.8 OL7M RTTY 25 dB 45 BPS CQ 1048Z | 2018-01-28 10:48:25 |
| RBN | DX de SM6FMB-#: 14084.0 OL7M RTTY 37 dB 45 BPS CQ 1048Z | 2018-01-28 10:48:10 |
| RBN | DX de LA6TPA-#: 14083.8 OL7M RTTY 40 dB 45 BPS CQ 1048Z | 2018-01-28 10:48:09 |
| RBN | DX de JF2IWL-#: 14083.8 OL7M RTTY 16 dB 45 BPS CQ 1047Z | 2018-01-28 10:47:36 |
| RBN | DX de S50ARX-#: 14083.8 OL7M RTTY 10 dB 45 BPS CQ 1047Z | 2018-01-28 10:47:26 |
| RBN | DX de M0VSE-#: 7046.8 OL7M RTTY 41 dB 45 BPS CQ 1047Z | 2018-01-28 10:47:12 |
| RBN | DX de DL9GTB-#: 14083.8 OL7M RTTY 20 dB 45 BPS CQ 1047Z | 2018-01-28 10:47:03 |
| RBN | DX de DL9GTB-#: 7046.9 OL7M RTTY 49 dB 45 BPS CQ 1046Z | 2018-01-28 10:46:44 |
| RBN | DX de F5RRS-#: 7046.9 OL7M RTTY 40 dB 45 BPS CQ 1046Z | 2018-01-28 10:46:44 |
| RBN | DX de N2QT-#: 7046.80 OL7M RTTY 15 dB 45 BPS CQ 1046Z | 2018-01-28 10:46:42 |
| RBN | DX de S50ARX-#: 7046.8 OL7M RTTY 25 dB 45 BPS CQ 1046Z | 2018-01-28 10:46:41 |
| RBN | DX de SM6FMB-#: 7046.9 OL7M RTTY 40 dB 45 BPS CQ 1046Z | 2018-01-28 10:46:40 |
| RBN | DX de LA6TPA-#: 7046.8 OL7M RTTY 17 dB 45 BPS CQ 1046Z | 2018-01-28 10:46:39 |
| RBN | DX de LZ7AA-#: 7046.7 OL7M RTTY 27 dB 45 BPS CQ 1046Z | 2018-01-28 10:46:32 |
| RBN | DX de LZ7AA-#: 14083.8 OL7M RTTY 10 dB 45 BPS CQ 1044Z | 2018-01-28 10:44:58 |
| RBN | DX de GI4DOH-#: 14083.8 OL7M RTTY 46 dB 45 BPS CQ 1043Z | 2018-01-28 10:43:51 |
| RBN | DX de JA4ZRK-#: 14083.8 OL7M RTTY 14 dB 45 BPS CQ 1042Z | 2018-01-28 10:42:52 |
| RBN | DX de VU3KAZ-#: 14083.8 OL7M RTTY 10 dB 45 BPS CQ 1042Z | 2018-01-28 10:42:17 |
| RBN | DX de LZ4UX-#: 7046.8 OL7M RTTY 10 dB 45 BPS CQ 1041Z | 2018-01-28 10:41:02 |
| RBN | DX de JH4UTP-#: 14083.8 OL7M RTTY 7 dB 45 BPS CQ 1040Z | 2018-01-28 10:40:54 |
| RBN | DX de SV1CDN-#: 7046.8 OL7M RTTY 23 dB 45 BPS CQ 1039Z | 2018-01-28 10:39:08 |
| RBN | DX de F5RRS-#: 14084.0 OL7M RTTY 17 dB 45 BPS CQ 1039Z | 2018-01-28 10:39:03 |
| RBN | DX de GW0FRE-#: 7046.8 OL7M RTTY 16 dB 45 BPS CQ 1038Z | 2018-01-28 10:38:14 |
| RBN | DX de LA6TPA-#: 14083.8 OL7M RTTY 26 dB 45 BPS CQ 1038Z | 2018-01-28 10:38:09 |
| RBN | DX de SM6FMB-#: 14084.0 OL7M RTTY 16 dB 45 BPS CQ 1038Z | 2018-01-28 10:38:00 |
| RBN | DX de JF2IWL-#: 14083.8 OL7M RTTY 23 dB 45 BPS CQ 1037Z | 2018-01-28 10:37:36 |
| RBN | DX de GW0FRE-#: 14083.8 OL7M RTTY 11 dB 45 BPS CQ 1037Z | 2018-01-28 10:37:29 |
| RBN | DX de M0VSE-#: 7046.8 OL7M RTTY 40 dB 45 BPS CQ 1037Z | 2018-01-28 10:37:01 |
| RBN | DX de DL9GTB-#: 14083.8 OL7M RTTY 23 dB 45 BPS CQ 1036Z | 2018-01-28 10:36:53 |
| RBN | DX de N2QT-#: 7046.80 OL7M RTTY 18 dB 45 BPS CQ 1036Z | 2018-01-28 10:36:41 |
| RBN | DX de SM6FMB-#: 7046.9 OL7M RTTY 35 dB 45 BPS CQ 1036Z | 2018-01-28 10:36:40 |
| RBN | DX de LA6TPA-#: 7046.8 OL7M RTTY 17 dB 45 BPS CQ 1036Z | 2018-01-28 10:36:39 |
| RBN | DX de DL9GTB-#: 7046.9 OL7M RTTY 48 dB 45 BPS CQ 1036Z | 2018-01-28 10:36:38 |
| RBN | DX de F5RRS-#: 7046.9 OL7M RTTY 44 dB 45 BPS CQ 1036Z | 2018-01-28 10:36:38 |
| RBN | DX de S50ARX-#: 7046.8 OL7M RTTY 19 dB 45 BPS CQ 1036Z | 2018-01-28 10:36:35 |